Heating & Air Conditioning in Pasadena, CA
Connor Air Conditioning & Heating has been offering reliable heating and air conditioning in Pasadena, CA since 1976. We specialize in repairing, replacing, and installing HVAC systems, including air conditioning units. Our team is well-equipped to handle all types of heating and cooling systems, including gas furnaces, heat pumps, ductless mini splits, and central AC systems.
We understand the importance of providing excellent customer service and ensuring customer satisfaction. That's why we take our job seriously and value the trust that our clients place in us. We invest in employee training and only install top-quality brands to provide optimal comfort to our customers. Our expertise extends beyond just heating and cooling systems as we also offer indoor air quality products and thermostats.
Whether you need a new AC installation or need to repair your current system, Connor Air Conditioning & Heating is the go-to HVAC contractor in Pasadena, CA. Give us a call to schedule an appointment and experience the difference in our exceptional service.
Heating Services
For reliable heating repair and installation services in Pasadena, turn to Connor Air Conditioning & Heating. Our team of skilled technicians is well-equipped to handle repairs on all makes and models of heating systems. Whether it's a minor issue or a major malfunction, we have the expertise to diagnose and address the problem promptly. We understand the crucial role a properly functioning heating system plays in maintaining comfort within your home, especially during the colder months. With our commitment to excellence, you can trust us to efficiently restore warmth to your living space. Additionally, if you're considering a new installation, we specialize in installing Lennox heating systems, known for their high-quality and energy-efficient performance. Our team will work closely with you to determine the best heating solution for your specific needs, ensuring a seamless installation process that will provide reliable and efficient heating for years to come.
When it comes to expert furnace installation in Pasadena, Connor Air is your trusted partner. We specialize in installing top-of-the-line Lennox heating systems, renowned for their reliability and energy efficiency. Our skilled technicians have the expertise to ensure a seamless installation process, tailored to meet the specific needs of your home. We understand the importance of a properly installed furnace in maintaining comfort and efficiency throughout the colder months. With Connor Air and Lennox, you can trust that your new furnace will be installed to the highest industry standards, providing you with reliable and efficient heating for years to come. Say goodbye to chilly winters and embrace the warmth and comfort that a professionally installed Lennox furnace from Connor Air can bring to your home.
If a heating system experiences neglect, or is simply just getting a little old, you can run into the need for repair. We are a NATE certified contractor with the experience needed to properly diagnose the true problem in a heating system failure, and perform fast, quality furnace repair in Pasadena, CA to get your system functional.
Air Conditioning Services
Unless you are situated right on the coast, a reliable and efficient cooling system is a requirement for our Southern California summer season. Whether cooling a large office building, restaurant kitchen, or a residential home, air conditioning is something that just cannot fail. A central cooling system must run as efficiently as possible to avoid incurring high energy bills. As your trusted Pasadena HVAC Contractor, we are experts at the fine details of air conditioning service, maintenance, repair and installation. There is no problem that we cannot quickly assess, and take care of in a timely matter, and in the way it should be done.
Nobody wants to deal with AC repair, especially during the scorching heat of August. But when your cooling system breaks down, we're here to alleviate the discomfort. Our prompt and efficient air conditioning repair  in Pasadena, CA, are designed to get your system up and running again swiftly. With years of HVAC expertise, you can trust us to tackle your air conditioning repair needs correctly and cost-effectively. Don't suffer in the heat; let us handle your Pasadena air conditioning repair with precision and professionalism.
At Connor Air, we specialize in the installation of Lennox air conditioners in Pasadena, CA. With years of experience and expertise in the field, we are committed to delivering quality air conditioning installation services. Our dedicated team works closely with you to understand your specific requirements, ensuring that the installation is tailored to meet your needs. We take pride in using only the best products and equipment available, guaranteeing your comfort and satisfaction. As a fully licensed and insured company, we stand behind our work with a 100% satisfaction guarantee. Whether you're in need of a new air conditioning installation or looking to upgrade your existing system, our team is ready to assist you. Contact us today for a free estimate and discover the exceptional service and expertise of Connor Air.
Heat Pump Service in Pasadena
You can count on Connor Air for quality heat pump installation & repair in Pasadena, CA. Our experienced team of technicians is equipped to handle all your heat pump needs, from installation to repair and maintenance. We understand that every customer has unique needs and preferences, and we work closely with you to provide personalized solutions that fit your budget. At Connor Air, we use only high-quality products and equipment to ensure your heat pump runs efficiently and effectively, keeping your home comfortable throughout the year. Our commitment to exceptional customer service and quality workmanship has earned us a reputation as one of the leading HVAC service providers in Pasadena. Contact us today to schedule a consultation and experience the difference with Connor Air.
Ductless Air Conditioning & Heating
Get reliable heating and cooling without the duct work with a ductless heating and cooling system. Ductless mini split systems give you the ability to adapt your home to fit your ever-changing needs, transforming from one up to eight rooms at a time into living spaces offering the ultimate in comfort and energy efficiency.
Ductless Mini Split Installation
When we install a new ductless mini split system for you, our air conditioning technicians make every effort to minimize disruption to your home or your daily routine. Our qualified technicians show up in clean uniforms, use drop cloths, and wear shoe covers to protect floors. We provide installations for a variety of ductless mini splits. Because these systems are installed as individual units, there's no need to install duct work. If you have an existing forced air system, and your air ducts are in poor condition, ductless mini splits may be a good option for you if you don't want to replace or seal the ducts. With a ductless mini split, you get an energy efficient way to heat and cool your home, and it also provides zone control. We can help you select how many units to install and where. We also install thermostats that are designed to work with a variety of ductless heat pump models.
Mini Split Replacement
If you are wondering whether it would be better to fix your old ductless mini split system or install a brand new one, give us a call. We will be happy to discuss it with you and give you a recommendation based on your particular situation. We install a variety of ductless mini split models that feature the latest in energy efficient technology. Connor Air will be there from the start to help you choose the ductless system that matches your needs.
Duct Cleaning in Burbank
Duct cleaning keeps you system free of dust & allergens that can be spread through your house. It also keeps your HVAC system running more efficiently. Call us at (626) 286-3157 to find out more!
Duct Cleaning – Clean Duct Work
Pricing Can Range from $750.00 – $1,500.00
Carmen M. - Pasadena, CA
I tend to often be disappointed by current work ethics, and worker's lack of thoroughness and professionalism. However, today I was very impressed by Connor's employee Ramon. He worked very hard and patiently explained what he did and what he thought could be near future issues with my unit. He worked so hard, was very professional, and dealing with him was very pleasant and easy. I was so pleased that I had to send this feedback. These days it\'s hard to find people like Ramon and I just wanted to share that.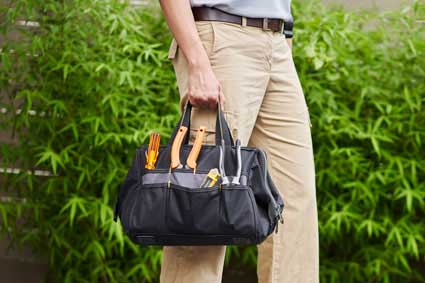 air conditioning & heating
in Pasadena, CA