Air Conditioning & Heating in Alhambra, CA
Connor Air has been providing heating & air conditioning, ductless mini split services in Alhambra, CA since 1976 with NATE certified technicians. Our employees not only have commitment and dedication but have pride in what they do and it shows in our work. We also have been recognized through many awards given to us over the years. For your convenience, we offer a well-stocked, full service facility. Expertise includes our own design, custom sheet metal fabrication, heat pump, mini splits, heating & ac repair, service, preventive maintenance and installation.
Connor Air Conditioning & Heating is a leading Alhambra HVAC Company that offers services and product solutions that are a cut above other A/C companies. It is easy for us to say that, but our credential prove it: we are a NATE certified contractor. These credentials exemplify not only a commitment to technical excellence, but quality customer service.
Heating Services in Alhambra
When it comes to heating repair and installation in Alhambra, look no further than Connor Air Conditioning & Heating for the best heating services. With a stellar reputation in the community, Connor Air is your trusted partner for all your heating needs. Their team of skilled technicians is well-versed in repairing and installing heating systems of all makes and models. Whether your furnace is in need of a quick fix or you're looking to upgrade to a more efficient system, Connor Air has you covered.
Furnace Repair
Furnace acting up in Alhambra? Connor Air Conditioning & Heating is the name you can rely on for quality furnace repair services. Their technicians are trained to diagnose and fix a wide range of furnace issues promptly and efficiently. With a deep understanding of various furnace makes and models, you can trust that Connor Air has the expertise to get your heating system back in peak condition, ensuring your home stays warm and comfortable throughout the chilly months.
Furnace Installation
When it comes to furnace installation in Alhambra, Connor Air Conditioning & Heating is the premier choice. Specializing in Lennox heating systems, they offer top-of-the-line products known for their efficiency and reliability. The installation team at Connor Air is highly experienced, ensuring that your new Lennox furnace is set up seamlessly for optimal performance. Whether you're replacing an old system or installing a furnace for the first time, Connor Air guarantees a professional and hassle-free experience, leaving you with a cozy and warm home to enjoy.
Air Conditioning Repair
Anytime you are investing your hard earned money into air conditioning repair, you deserve the very best AC service you can get. Connor Air is family owned and operated business providing air conditioning repair in Alhambra, CA. We service both residential and commercial air conditioning. We have been serving the Alhambra area since 1976. We repair and service all brands of air conditioning. Call us for all of your air conditioning service needs.
Air Conditioning Installation & Replacement in Alhambra
Specializing in residential and commercial air conditioning installation, Connor Air Conditioning & Heating is dedicated to keeping clients in Alhambra, CA nice and cool. No job is too big or small, and we aim to deliver complete customer satisfaction on every project we undertake. We also offer a wide selection of air conditioner models at affordable prices to meet your specific needs.
Heat Pump Services in Alhambra
Connor Air Conditioning & Heating is a trusted provider of heat pump installation and repair services in Alhambra, CA. Their experienced team of technicians is equipped to handle all your heat pump needs, from installation to repair and maintenance. They use only high-quality products and equipment to ensure your heat pump runs efficiently and effectively, keeping your home comfortable throughout the year. Their commitment to exceptional customer service and quality workmanship has earned them a reputation as one of the leading HVAC service providers in Alhambra. Contact us today to schedule a consultation and experience the difference with Connor Air.
Ductless Mini Split
Whether you have a single uncomfortable room, you're renovating your entire house, or you're building a home from scratch, we have a zoned solution that fits your unique needs. Because our systems focus on individual living spaces rather than treating every room the same, it's more customizable, more energy efficient and easier to install. We install Mitsubishi & Samsung ductless heating & air conditioning in Alhambra.
Duct Cleaning in Alhambra, CA
Duct cleaning refers to the cleaning of various heating and cooling system components of forced air systems, including the supply and return air ducts and registers, grilles and diffusers, heat exchangers heating and cooling coils, etc. If not properly maintained, these components may become contaminated with particles of dust, pollen, mold or other debris. Some of these contaminants may cause allergic reactions or other symptoms in people if they are exposed to them. Our technicians at Connor Air are expert duct cleaners who will have your system looking and functioning like new!
Duct Cleaning – Clean Duct Work
Pricing Can Range from $750.00 – $1,500.00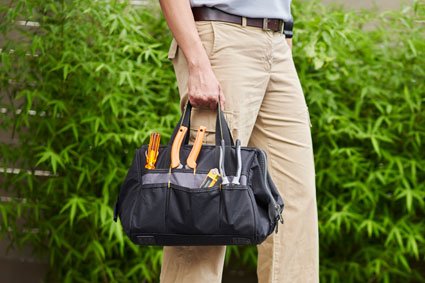 Heating & air conditioning Service in Alhambra, CA