Don't lose money to leaking ductwork. Let Connor Air Conditioning & Heating test your ductwork for efficiency.
Did you know air duct leakage can cost you 30% or more to
heat or cool your home or business?
This is not energy efficient!
Let Connor Air solve your problems with our performance testing, sealing, and duct cleaning package
Today is about being the most efficient and energy saving as possible. Imagine if Connor Air could save you money and provide you more comfort in your home or business by doing a simple test. Air duct leakage tests have been documented to be one of the most cost effective and energy efficient saving improvements a home owner or business can make. In fact, air duct leaks force your system to run longer and work harder to keep you comfortable. Leaking duct work and dirty systems significantly reduces the performance of your heating and cooling system which can cause costly system failures. A heating and cooling system connected to a leaking duct system simply will not deliver the promised health, comfort, or energy savings you deserve. Why be unhappy with your current utility bill and comfort level? Let Connor Air save you money today!
Reasons why to do an air duct leakage test:
Are you suffering from poor indoor air quality that affects your family or business's health? Fact: the US Environmental Protection Agency calls indoor air pollution the country's leading environmental health concern!
Are you experiencing asthma, allergies, health issues, and odors caused by poor indoor air quality? Poor air supply can also cause additional irritants such as: insulation fibers, pollen, dust, mold, mildew, house hold chemicals, and insect and rodent feces and urine. All of this can be distributed throughout your home or business!
Frustrated with high utility bills caused from air duct leakage? Air duct leakage is such a huge problem that the US Department of Energy estimated that home owners spend over 5 billion dollars every year! Up to one third of your heating and cooling bills could be wasted as a direct result of air duct leakage.
How do you know if you are suffering from air duct leakage problems?
The answer is to have an air duct leakage test performed on your house or business. Our professional technicians have the specialized testing equipment and training to evaluate your home or business and offer solutions.
So how does Connor Air provide you with proven before and after results?
The air duct leakage test gives us the information needed to determine if your duct system has significant air leakage by providing you with a custom easy to read print out sheet to determine your air loss. We then can provide you with a quote to repair, clean, and seal any problems found. After repairs are made we will retest and prove to you with our before and after easy to read print out test results.
Connor Air's Performance Package
Air duct leakage testing to determine air loss (before and after proven results)
Repairs which includes sealing, gaps, crack, and holes
Duct cleaning to improve your indoor air quality problems
Preventive maintenance to keep your heating and cooling system perfectly tuned and operating the way it should be for maximum efficiency
High performance air quality system accessories such as:

Merv filters
Electronic air cleaners

Ultra violet lights which kills air born mold, mildew, and bacteria

Air scrubbers (been proven to destroy up to 99.9% of all surface bacteria, viruses, and germs)
Install air balance dampers (if needed) for adjusting comfort levels
Zoning systems are offered to separate air flow in the rooms of your home or business with independent thermostats. This provides the ultimate level of comfort and additional energy savings.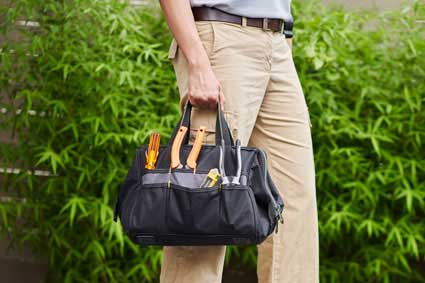 Schedule Air Duct Leakage Testing