Heating & Air Conditioning in Altadena, CA
100% customer satisfaction is a part of our everyday practice. We offer our Altadena customers the best air conditioning, heating, mini splits and indoor air quality services around – you can count on that! Our experienced heating & cooling technicians and customer service representatives understand that each customer situation is unique. We recommend air conditioning solutions that meet your specific requirements, and specialize in environmentally friendly HVAC products.
AC Repair and Installation
Connor Air Conditioning & Heating has you covered during the hot summer months with fast response to any air conditioning service. Whether you need an air conditioner repaired or you simply need seasonal maintenance, we're the air conditioning contractor in Altadena, CA to call. Connor Air offers new air conditioning installation using top-of-the-line products from Lennox.
We  service all makes and models of equipment. Contact Connor Air for air conditioning service in Altadena, CA at (626) 286-3157.
Mini Split Installation in Altadena, CA
When you get a mini-split system installed in Altadena, CA, you'll want a company that understands the product and how to install it. Connor Air installs Mitsubishi & Samsung ductless air conditioning in Altadena.
Installing a wall-mounted mini-split system is low-key. Your home won't be ripped up because there are no ducts or air vents. Our technicians will skillfully install it by drilling small holes in the wall. These holes allow the indoor and outdoor units to be connected by refrigerant lines.
Furnace Installation
The age of your equipment is a key indicator when deciding whether to replace your system, but it's not the only factor to consider: safety, frequency of repairs, quality of installation and improper sizing of your existing equipment are all reasons why you may need to replace your equipment. Also, new equipment is far more efficient than models purchased just 10 years ago – by as much as 60 percent.
When you're ready for a new heating system call us for a free estimate. We'll measure your home & ask about your comfort and budget needs. Then we can provide you with options for a new furnace installation. Financing is available.
How is your Indoor Air Quality in Altadena, CA?
Connor Air is genuinely concerned over COVID-19 (+ other viruses) and want to offer the following information to help create a healthier indoor environment for all.
The following filter and air purifier recommendations below can help keep your indoor air quality under control. Help keep your health as well as your heating and cooling system the best it can be!
Electronic Air Cleaner Filter
Model # General Aire
99.7% Effective
Honeywell Merv 13
Media High Efficiency Cabinet and Filter – 97% More Efficient
Duct Cleaning in Altadena, CA
Duct cleaning refers to the cleaning of various heating and cooling system components of forced air systems, including the supply and return air ducts and registers, grilles and diffusers, heat exchangers heating and cooling coils, etc. If not properly maintained, these components may become contaminated with particles of dust, pollen, mold or other debris. Some of these contaminants may cause allergic reactions or other symptoms in people if they are exposed to them. Our technicians at Connor Air are expert duct cleaners who will have your system looking and functioning like new!
Duct Cleaning – Clean Duct Work
Pricing Can Range from $750.00 – $1,500.00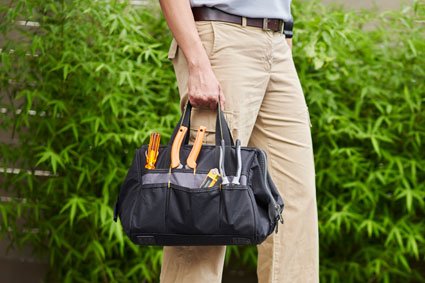 air conditioning & heating services
in Altadena, CA