Heating & Air Conditioning in Whittier, CA
Residential & Commercial HVAC installation, repair and maintenance
Connor Air Conditioning & Heating is an HVAC contractor specializing in both residential and commercial repair & installation in Whittier, CA. Our technicians are NATE certified and have the knowledge and experience required to quickly diagnose any residential or commercial HVAC problem. In addition to heating & air conditioning maintenance and repair, we also specialize in turnkey installations for new construction and retrofits.
Heating Service
Even though our winters may not put a big demand on your heating system, you still want your furnace or heat pump running optimally to keep the energy bill reasonable, and to stay warm when the nights are crisp & cold. We are experts at keeping your heating system running optimally for efficient, reliable performance. We service any manufacturer make and model of a furnace, heat pump or boiler in Whittier!
Furnace Repair in Whittier, CA
If a heating system experiences neglect, or is simply just getting a little old, you can run into the need for repair. We are a NATE certified contractor with the experience needed to properly diagnose the true problem in a heating system failure, and perform fast, quality furnace repair to get your system functional.
Experienced Furnace Installation At An Affordable Price
Connor Air is the best choice for furnace installation in Whittier. We have been installing heating systems since 1976. We provide outstanding service & save you on energy costs by providing installing high efficiency furnaces. Our NATE certified technicians and customer service representatives, will get the perfect furnace for your home. We install to manufacturers requirements, and strive to be industry leaders when it comes to providing the best Whittier heating services.
Air Conditioning in Whittier, CA
Unless you are situated right on the coast, a reliable and efficient cooling system is a requirement for our Southern California summer season. Whether cooling a large office building, restaurant kitchen, or a residential home, air conditioning is something that just cannot fail. A central cooling system must run as efficiently as possible to avoid incurring high energy bills. As your trusted local Whittier AC contractor, we are experts at the fine details of cooling maintenance, repair and installation. There is no problem that we cannot quickly examine, and take care of in a timely matter, and in the way it should be done. Call Connor Air for quality air conditioning services in Whittier, CA.
Air Conditioning Repair
AC repair is not a pleasant topic when your system is down in the middle of August. However we will ease the pain of a cooling system break down with fast, timely repair work to get you back up and running as soon as possible. Our years of HVAC experience mean we'll perform air conditioning repair work for you the right way, and in the most cost effective manner.
AC Installation
At Connor Air Conditioning & Heating, we understand the importance of having a reliable air conditioning system in your home or business, especially in Whittier, CA where temperatures can soar during the summer months. That's why we offer top-notch air conditioning installation services to ensure your space stays cool and comfortable all year long.
Our team of experienced technicians will work with you to determine the best AC unit for your specific needs and budget. We use only the highest-quality equipment and materials to ensure a flawless installation process, and we take care to make sure every detail is just right.
We also offer flexible financing options to help make your air conditioning installation more affordable. And, once your new system is installed, we provide ongoing maintenance and repair services to keep it running at peak efficiency.
Whether you're looking to replace an old and outdated air conditioning unit or install a brand-new system, you can trust Connor Air Conditioning & Heating to deliver exceptional service and quality workmanship. Contact us today to schedule your AC installation in Whittier, CA.
Ductless Mini Split Installation
Mini Split Zoned Comfort Solutions provide year-round comfort and are up to 40% more efficient than traditional systems.
Installing a single condenser and wall-mounted units in just the rooms you want to cool or heat allows you to better control the temperature in each room as well as keep energy costs down.
Connor Air is Mitsubishi Diamond Contractor & Samsung Preferred Dealer. We can help design the perfect mini split system to bring you personalized comfort.
Whether you have a single uncomfortable room, you're renovating your entire house, or you're building a home from scratch, Mitsubishi & Samsung have systems that fits your unique needs.
Duct Cleaning in Whittier, CA
Our technicians at Connor Air are expert duct cleaners who will have your system looking and functioning like new! Duct cleaning is the cleaning of various heating and cooling system components of forced air systems. If not properly maintained, these components may become contaminated with particles of dust, pollen, mold or other debris. Some of these contaminants may cause allergic reactions or other symptoms in people if they are exposed to them.
Duct Cleaning – Clean Duct Work
Pricing Can Range from $750.00 – $1,500.00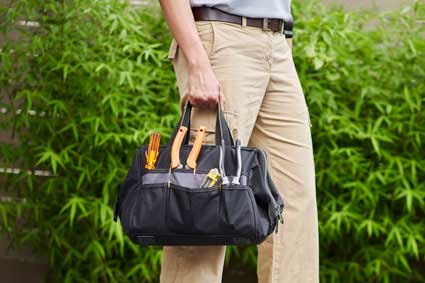 Heating & air conditioning in Whittier, CA