Air Conditioning & Heating in Sierra Madre, CA
Known as "Wisteria City," Sierra Madre is located in the Foothills of the San Gabriel Mountains below the southern edge of the Angeles National Forest. Due to the city's location in the San Gabriel Valley, summers are generally hotter and winters often cooler than in coastal parts of metropolitan Los Angeles. Strong winds known as Santa Ana's can bring particularly hot air in summer and fall, as the hot desert air crosses the mountains and descends into the San Gabriel Valley.
Central air conditioning, heating & ductless air conditioners are used in most buildings in order to maintain a constant indoor temperature. Indoor climate control depends a lot on the building's HVAC system, as well as doors and windows. Without proper ventilation, homes and other buildings would get too hot or cold depending on the season. Connor Air's contractors are professionals in working with HVAC systems (Heating, Ventilation, Air Conditioning), air ducts, thermostat installation, and general indoor air quality.
Heating Services in Sierra Madre
Sierra Madre residents turn to Connor Air Conditioning & Heating for unparalleled heating repair and installation services. With a team of highly skilled technicians, they excel in diagnosing and fixing issues in all types of heating systems, ensuring homes remain warm and comfortable throughout the colder seasons. From identifying faulty components to executing precise repairs, Connor Air Conditioning & Heating delivers a seamless experience that instills confidence in homeowners. Whether it's a minor adjustment or a major overhaul, their expertise and dedication to quality assurance guarantee that every heating system operates at peak efficiency.
Efficient Furnace Installations with Lennox Systems
When it comes to professional furnace installations in Sierra Madre, Connor Air Conditioning & Heating is the definitive solution. Specializing in Lennox heating systems, they offer premium products known for their efficiency and longevity. Their installation process is marked by precision and meticulous attention to detail, ensuring the seamless integration of the new system into the existing home infrastructure. With Connor Air Conditioning & Heating overseeing the process, homeowners can rest assured that their new furnace will provide reliable warmth for years to come, offering peace of mind through every season.
Furnace Repair
Connor Air Conditioning & Heating has established itself as the trusted choice for furnace repair in Sierra Madre. Their team of seasoned technicians boasts comprehensive knowledge across various furnace models and is equipped to tackle a wide spectrum of issues. From rectifying thermostat malfunctions to resolving ventilation challenges, they leave no stone unturned in ensuring the optimal performance of your furnace. With a prompt response time and a focus on cost-effective solutions, Connor Air Conditioning & Heating removes the hassle from furnace troubles, leaving homeowners with a warm and inviting living space.
Air Conditioning Installation in Sierra Madre
Connor Air offers quality air conditioning installation  in Sierra Madre, backed by years of experience and expertise. Our team of skilled professionals is dedicated to providing top-notch service and customer satisfaction. At Connor Air, we understand the importance of having a reliable and efficient air conditioning system, especially during the hot summer months in Sierra Madre. That's why we use only the best products and equipment available, and our team is fully licensed and insured for your peace of mind. Whether you need a new air conditioning installation or an upgrade to your existing system, we are here to help. Contact us today for a free estimate and let us keep you cool all summer long.
AC Repair in Sierra Madre, CA
In the summer you want to keep your air conditioner working properly but when you need to call for AC repairs, you'll have peace of mind knowing that you're calling an expert that will get the job done right.
We have fully-stocked trucks ready to be dispatched. We work efficiently to serve our customers with the best air conditioning repair in Sierra Madre, CA. Our level of experience and expertise extends to any type of air conditioning you have. No matter the age, model, size, or style, we can handle any maintenance, repair or AC tune-up in Sierra Madre.
Air Conditioner & Furnace Service in Sierra Madre
Connor Air's HVAC Contractors and Technicians install state-of-the-art systems that control warm and cool air in the most efficient way possible. Since we provide both heating and cooling elements for homes and offices, these elements need regular cleaning and maintenance in order to operate properly. If they are neglected, they can become contaminated with dust particles, pollen, and other allergens that may pose a health risk to occupants. We not only install and service heating and air conditioning equipment, but also offer preventative maintenance, including filter maintenance, inspection & adjustment of belts and mechanical components, coils, drains, and safety controls.
Heat Pump Repair & Installation
When it comes to professional heat pump installation and repair services in Sierra Madre, Connor Air is the name you can trust. Our skilled team of technicians specializes in handling both heat pump installations and repairs with expertise and precision. Whether you need a new heat pump installed or require repairs for an existing one, we have the knowledge and experience to deliver exceptional results. We understand the importance of a properly functioning heat pump for maintaining optimal indoor comfort throughout the year. At Connor Air, we are committed to providing top-quality service, prompt response times, and effective solutions for all your heat pump needs in Sierra Madre. Trust us for reliable heat pump installation and repair services. Contact Connor Air today to schedule an appointment and experience our dedication to customer satisfaction.
Ductless Air Conditioning Installation
Ducted heating and cooling systems lose energy because ducts tend to leak, causing a loss of airflow that makes the system work longer and harder, reducing efficiency and increasing energy costs. Ductless systems typically consist of a wall-mounted indoor unit connected to an outdoor unit, and they're a simple way to heat and cool your home without the duct work of a traditional central air system.
Since 1976, Connor Air provides ductless mini split system installation in Sierra Madre, CA. We can help you find the ideal heating & air conditioning comfort solution for your home. We install Mitsubishi & Samsung mini splits.
Duct Cleaning
Duct cleaning refers to the cleaning of various heating and cooling system components of forced air systems, including the supply and return air ducts and registers, grilles and diffusers, heat exchangers heating and cooling coils, etc. If not properly maintained, these components may become contaminated with particles of dust, pollen, mold or other debris. Some of these contaminants may cause allergic reactions or other symptoms in people if they are exposed to them. Our technicians at Connor Air are expert duct cleaners who will have your system looking and functioning like new!
Duct Cleaning – Clean Duct Work
Pricing Can Range from $750.00 – $1,500.00
Commercial Heating & Cooling
Keep your equipment working and your business comfortable by getting maintenance by Connor Air. We specialize in commercial HVAC service, installation and maintenance.
Our technicians are trained and certified to service, install & repair chillers (air or water cooled), cooling towers, heat pumps (air or water), furnaces, air handlers, VAV boxes, variable frequency drives, pumps and other HVAC equipment.
Our primary goal at Connor Air is to keep your home comfortable year-round. You can depend on our comfort systems and HVAC services to provide you with the highest level of comfort during those cold winters and hot summers.
If you have any questions, please do not hesitate to call us at (626) 286-3157. If you would like to schedule service online, just visit our contact page. Thank you for your interest in Connor Air!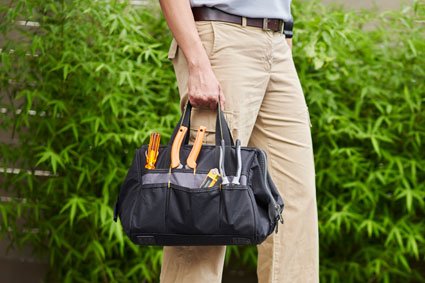 Heating & air conditioning
in Sierra Madre, CA​