Commercial HVAC in San Gabriel Valley & Los Angeles
Commercial Heating & Air Conditioning Management
Managing energy and operational costs for commercial HVAC can be a challenging task. The cost of energy probably isn't dropping any time soon. This means that even small improvements to a commercial system can add substantial savings over time.
Connor Air is positioned as the leading commercial HVAC contractor for Southern California. We specialize in allowing our customers to enjoy the highest levels of performance while maintaining efficient operation. Whether your need is for new equipment, maintenance, or a complete infrastructure upgrade, you will benefit from out expertise.
Commercial HVAC Repair Service
We know your business relies on your HVAC system, and that it is critical to business success. You can be confident in the fact that we are a NATE certified contractor, and any heating or cooling repair made by Connor Air technicians will be done quickly, and correctly the first time. With our repair service you will enjoy greater reliability with minimal downtime.
How do we handle repairs? Connor Air technicians troubleshoot your system using experience that only comes from years of HVAC service. We look beyond the surface problem to discover underlying issues and/or potential unreliability that needs attention. As a leader in Southern California commercial HVAC, we service all brands and models of equipment.
Commercial HVAC Maintenance & Service Agreements
As we mentioned above, the success of your business can often rely on your HVAC system. We understand that. System failure and downtime is just not something that is tolerated, and a commercial system must run efficiently to cut operational costs. It's a big job.
We encourage our customers to avoid the urgency of system failure with Connor Air's commercial HVAC service agreement options. Allowing us to maintain your system protects your time and money, and keeps your crucial business infrastructure in place.
Plan ahead with Connor Air preventive maintenance, and save substantially while also avoiding unplanned downtime for your business.
Chiller Repair & Service
We provide repair services for both commercial and industrial chiller systems. This includes, but is not limited to:
Chiller plan & specification
Design, build & installation
Chiller upgrades
Chiller rebuilds & overhauls
Teardowns and retrofits
Preventive maintenance
Repair & re-tubing
Control system service & installation
Vibration analysis
Boiler Repair & Service
Connor Air offers boiler service and repair to help you recover from an outage as soon as possible. Our technicians can handle all aspects of boiler work, and they have the training and experience required to tackle any project or emergency.
A few of our boiler related services:
Renewal of cast iron sections for hot water boilers.
Renewal of boiler tubes / welding for steel boilers.
Overhaul, repair or renewal of boiler mountings and fittings.
Oil and gas boiler service and repair.
Combustion analysis.
Preparation of pressure vessels for inspection.
Overhaul and repair of calorifiers.
Chemical descaling of boilers and calorifiers.
Retubes.
Coded Welding.
Pressure vessel repairs.
Our extensive knowledge of the commercial HVAC industry means we will provide you with the finest service for your chiller system requirements. We use industry leading equipment and tools to troubleshoot, perform service, repair and preventive maintenance.
We will perform chiller repair and service safely, efficiently and in a timely matter to get your facility back in operation quickly.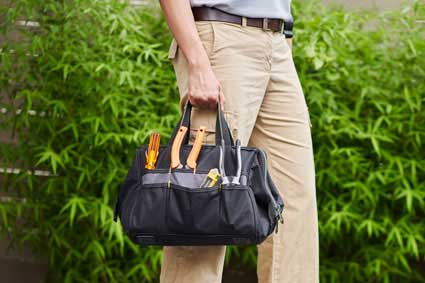 For Commercial HVAC in
San Gabriel Valley & Los Angeles