Air Conditioning & Heating in West Covina, CA
Residential & Commercial HVAC installation, repair and maintenance
If you need heating or air conditioning contractor in West Covina, CA who really pays attention to your unique requirements, and an HVAC contractor who has the experience needed to offer you the perfect indoor comfort solution, then you've come to the right place!
Air Conditioning Service in West Covina, CA
Connor Air is a trusted provider of air conditioning services in West Covina, CA, catering to both residential and commercial customers. With years of experience in the industry, their team of skilled technicians is equipped to handle all types of air conditioning systems. Whether it's routine maintenance, troubleshooting, or emergency repairs, Connor Air ensures prompt and efficient service. They understand the importance of a comfortable indoor environment, especially during the scorching summers in West Covina, and strive to deliver top-notch service to ensure optimal cooling performance for their customers.
Air Conditioning Installation
When it comes to air conditioning installation, Connor Air is the go-to company in West Covina, CA. Their team of experts is well-versed in the latest HVAC technologies and can provide professional guidance to help customers choose the right system for their specific needs. Whether it's a residential property or a commercial establishment, Connor Air ensures seamless installation, adhering to industry standards and local regulations. They prioritize customer satisfaction and work diligently to complete installations efficiently, ensuring the new air conditioning system operates at its best from day one.
AC Repair
In need of air conditioning repair in West Covina? Connor Air understands the inconvenience and discomfort caused by a malfunctioning air conditioning system, and their skilled technicians are trained to diagnose and fix a wide range of issues. From faulty wiring and refrigerant leaks to compressor problems and thermostat malfunctions, Connor Air has the expertise to tackle any repair job. They strive to minimize downtime and ensure that customers can enjoy the cool comfort of their air conditioning system as quickly as possible, with their prompt and efficient repair services.
Air Conditioning Service in West Covina, CA
Connor Air is dedicated to providing you with the most efficient indoor comfort during California's scorching summer days. We recommend and install highly efficient air conditioners and heat pumps with eco-friendly refrigerants and high SEER ratings. Our NATE certified HVAC technicians have the expertise to ensure proper air conditioning installation, maintenance, and repair for optimal cooling performance and energy efficiency. We also evaluate your entire HVAC system, including sealing, insulation, and ductwork, to ensure maximum cooling efficiency. Trust us for all your air conditioning needs in Covina, CA.
Ductless Mini Split Installation
In the winter, a mini split draws heat from the outside air and circulates it into your home. In the summer, it reverses the process & draws heat from your interior air and releases it outdoors. The mini split contains a reversing valve which reverses the flow of refrigerant and allows the mini split to serve as a heater during cold weather. Call us for more information about a mini split installation.
HVAC Scheduled Maintenance in West Covina
Your air conditioner will not look out for you and give a heads up warning that it needs servicing before the summer heat arrives. Most likely it will wait until the hottest month of our West Covina summer. Remember that your indoor comfort system is just like a car – neglect will lead to decreased performance, reliability and even shortened system life. Our scheduled maintenance program will keep your system running like it was designed to, saving you on monthly utility bills and keeping you comfortable all year long! Contact Us for more information.
Duct Cleaning in West Covina, CA
Our technicians at Connor Air are expert duct cleaners who will have your system looking and functioning like new! Duct cleaning is the cleaning of various heating and cooling system components of forced air systems, including the supply and return air ducts and registers, grilles and diffusers, heat exchangers heating and cooling coils, etc. If not properly maintained, these components may become contaminated with particles of dust, pollen, mold or other debris. Some of these contaminants may cause allergic reactions or other symptoms in people if they are exposed to them.
Duct Cleaning – Clean Duct Work
Pricing Can Range from $750.00 – $1,500.00
Heating
Heating your home in the winter doesn't have to be costly, cumbersome or a risk to your health. Making your home warm and cozy is our specialty. Connor Air offers furnace repair services and home furnace installation options with great benefits for all your heating needs. Our professional HVAC technicians are specifically trained to quickly diagnose the problem, and offer the right solutions to get your furnace & heating equipment up and running in no time.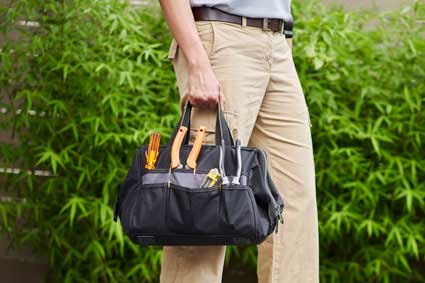 Heating & air conditioning in West Covina, CA