Air Conditioning & Heating in West Covina, CA
Residential & Commercial HVAC installation, repair and maintenance
If you need heating or air conditioning contractor in West Covina, CA who really pays attention to your unique requirements, and an HVAC contractor who has the experience needed to offer you the perfect indoor comfort solution, then you've come to the right place!
Heating
Heating your home in the winter doesn't have to be costly, cumbersome or a risk to your health. Making your home warm and cozy is our specialty. Connor Air offers furnace repair services and home furnace installation options with great benefits for all your heating needs. Our professional HVAC technicians are specifically trained to quickly diagnose the problem, and offer the right solutions to get your furnace & heating equipment up and running in no time.
Air Conditioning Service in West Covina, CA
We at Connor Air recommend and install highly efficient air conditioners and heat pumps with high SEER ratings and environment friendly R-410A refrigerant for the best in efficient indoor comfort for our hot California summer days. Our NATE certified HVAC technicians have the knowledge to do proper air conditioner installation and maintenance for the highest cooling performance and efficiency possible. We can evaluate your entire HVAC system – things like sealing, insulation and duct work – to ensure you are obtaining maximum cooling efficiency.
Ductless Mini Split Installation
In the winter, a mini split draws heat from the outside air and circulates it into your home. In the summer, it reverses the process & draws heat from your interior air and releases it outdoors. The mini split contains a reversing valve which reverses the flow of refrigerant and allows the mini split to serve as a heater during cold weather. Call us for more information about a mini split installation.
HVAC Scheduled Maintenance in West Covina
Your air conditioner will not look out for you and give a heads up warning that it needs servicing before the summer heat arrives. Most likely it will wait until the hottest month of our West Covina summer. Remember that your indoor comfort system is just like a car – neglect will lead to decreased performance, reliability and even shortened system life. Our scheduled maintenance program will keep your system running like it was designed to, saving you on monthly utility bills and keeping you comfortable all year long! Contact Us for more information.
Duct Cleaning in West Covina, CA
Our technicians at Connor Air are expert duct cleaners who will have your system looking and functioning like new! Duct cleaning is the cleaning of various heating and cooling system components of forced air systems, including the supply and return air ducts and registers, grilles and diffusers, heat exchangers heating and cooling coils, etc. If not properly maintained, these components may become contaminated with particles of dust, pollen, mold or other debris. Some of these contaminants may cause allergic reactions or other symptoms in people if they are exposed to them.
Duct Cleaning – Clean Duct Work
Pricing Can Range from $750.00 – $1,500.00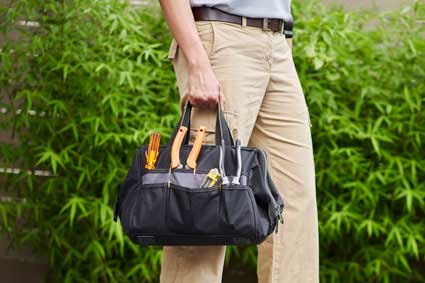 Heating & air conditioning in West Covina, CA