Air Conditioning & Heating in Burbank, CA
When you need heating & air conditioning installation, repair or maintenance in Burbank, CA call Connor Air Conditioning & Heating. Our AC repair trucks are fully stocked with air conditioning repair parts and our factory trained air conditioning technicians and installation teams will repair, service and install your homes central air conditioning system right the first time, no compromises. We take pride in what we do. Ask us about ductless mini splits! Get a free estimate for heating & air conditioning installation. We are the HVAC contractor you can depend on.
Heating Services in Burbank
When it comes to heating repair and installation in Burbank, Connor Air Conditioning & Heating is the trusted choice. With a strong presence in the community, Connor Air has established a reputation for its proficiency in servicing a diverse range of heating systems. Their team of skilled technicians is well-equipped to handle repairs and installations for all makes and models of heating equipment. Whether you need a quick fix or a brand new system installed, Connor Air has the experience and knowledge to get the job done right.
Furnace installation in Burbank
For furnace installation in Burbank, Connor Air Conditioning & Heating is the go-to company. Specializing in Lennox heating systems, they offer high-quality products known for their efficiency and reliability. The installation team at Connor Air is highly experienced, guaranteeing a seamless setup of your new Lennox furnace for peak performance. Whether you're upgrading an existing system or embarking on a new furnace installation, Connor Air ensures a professional and hassle-free experience, leaving you with a cozy and well-heated home.
Furnace Repair
Is your furnace acting up in Burbank? Turn to Connor Air Conditioning & Heating for reliable furnace repair services. Their technicians are highly trained to diagnose and address various furnace issues efficiently. With a deep understanding of different furnace models, you can trust that Connor Air is well-prepared to restore your heating system to optimal performance, ensuring a warm and comfortable home environment.
Air Conditioning in Burbank
Connor Air has been providing air conditioning services to Burbank since 1976. We take pride in knowing that we have done the job right and your 100% satisfied with our work. Whether it's a installation, performing maintenance or repairing your air conditioning unit we get the job done and make sure you're satisfied. We specialize in commercial & residential air conditioning installations, design, preventive maintenance and repair in Burbank, CA.
Air Conditioning Repair
For your air conditioning repairs, enlist the skilled technicians at Connor Air Conditioning & Heating. Our experts understand the importance of accurate air conditioning service, and we pledge to offer reliable maintenance and repair work on every job. We're available for AC repair in Burbank, CA. To set up a service visit, contact us today.
AC Installation
our specialists excel in air conditioning installation, guiding you to select the perfect system for your home. We understand the complexity of navigating AC options, ensuring you get the right fit without overspending. Investing in an air conditioning system is significant, which is why our experts work closely with you to ensure the installed unit aligns perfectly with your home's dimensions and your household's needs.
Choosing the right size is crucial in a new air conditioning system. Opting for the biggest and most powerful unit may seem tempting, but it's not always the best solution. An overly large air conditioner can lead to as many, if not more, problems than an undersized one, and it might not even provide the comfort you seek. With Connor Air, you can trust that we'll recommend the ideal match for your home, ensuring optimal performance and comfort.
Heat Pump
If you're looking for reliable heat pump installation and repair services in Burbank, CA, look no further than Connor Air Conditioning & Heating. Our team of experienced technicians is equipped to handle all types of heat pump systems, from installation to repair and maintenance. We use only the highest quality products and equipment to ensure that your heat pump is running efficiently and effectively, keeping your home comfortable year-round. At Connor Air Conditioning & Heating, we understand that every customer has unique needs, which is why we work closely with you to provide personalized solutions that fit your budget and preferences. Our commitment to exceptional customer service and quality workmanship sets us apart from the rest. Contact us today to schedule a consultation and experience the difference with Connor Air Conditioning & Heating.
Heat Pump Repair
For reliable heat pump repair in Burbank, choose Connor Air. Our skilled technicians specialize in repairing all brands of heat pumps. With our prompt and professional service, we ensure your heat pump is quickly restored to optimal performance. Trust Connor Air for top-notch heat pump repairs in Burbank. Contact us today.
Ductless Installation
Homeowners are selecting ductless mini split air conditioners over the traditional duct system. They offer versatile heating and cooling options ideal for home additions, renovations, or areas without space for traditional duct work.
Connor Air provides expert ductless mini split system installation in Burbank, CA. Serving the Burbank since 1976, we can help you find the ideal comfort solution for your home. We install Mitsubishi & Samsung mini splits.
Duct Cleaning in Burbank, CA
Indoor air quality is important, and clean ducts play a role in this. Duct cleaning can also help improve the efficiency of your system. You may be surprised to see what has accumulated over the years! We provide duct cleaning services because we believe in the total health of your home, and we also do everything we can to up the efficiency of your system and lower those utility bills. Contact us today for more information.
Duct Cleaning – Clean Duct Work
Pricing Can Range from $750.00 – $1,500.00
Commercial HVAC
Large office buildings require powerful, reliable HVAC systems to maintain proper climate control and to keep employees and tenants comfortable. From preventative maintenance to system replacement, Connor Air Conditioning & Heating can handle your commercial HVAC in Burbank, CA. Connor Air specializes in commercial heating and AC units, offering repairs, maintenance, and other services to keep your business running efficiently.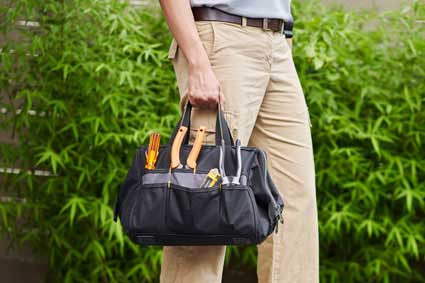 air conditioning & heating
in Burbank, CA