Air Conditioning & Heating in Burbank, CA
When you need heating & air conditioning installation, repair or maintenance in Burbank, CA call Connor Air Conditioning & Heating. Our AC repair trucks are fully stocked with air conditioning repair parts and our factory trained air conditioning technicians and installation teams will repair, service and install your homes central air conditioning system right the first time, no compromises. We take pride in what we do. Ask us about ductless mini splits! Get a free estimate for heating & air conditioning installation. We are the HVAC contractor you can depend on.
Air Conditioning in Burbank
Connor Air has been providing air conditioning services to Burbank since 1976. We take pride in knowing that we have done the job right and your 100% satisfied with our work. Whether it's a installation, performing maintenance or repairing your air conditioning unit we get the job done and make sure you're satisfied. We specialize in commercial & residential air conditioning installations, design, preventive maintenance and repair in Burbank, CA.
Air Conditioning Repair
For your air conditioning repairs, enlist the skilled technicians at Connor Air Conditioning & Heating. Our experts understand the importance of accurate air conditioning service, and we pledge to offer reliable maintenance and repair work on every job. We're available for AC repair in Burbank, CA. To set up a service visit, contact us today.
AC Installation
If it's a new system you're looking for, we can help. Our air conditioning installation specialists in Burbank, CA will help you select the right system for your home. If you've started looking at air conditioning systems on your own, you probably know how confusing it can be to try and figure out exactly what you need and how much you need to spend.
Undertaking an air conditioning installation is a big investment, so you want to be sure you're getting exactly the right model, type and size for your home. That's why our experts will work with you throughout the entire process to make sure the unit we install is exactly what will work best for the dimensions of your home and the needs of your household.
Proper sizing is probably the most challenging and difficult aspect of picking out a new air conditioning system. You might think initially that just having the biggest, most powerful air conditioner available is good enough, but that's not the case. An air conditioner that's too big can cause you just as many if not more problems than one that's too small, and it probably won't keep you comfortable either. When you choose Connor Air for your new installation needs, you can be sure you'll get the recommended match for your home.
Furnace & Air Conditioner Repair
At Connor Air we believe in the value of continuing education for our heating repair contractors. Many of our heating and air conditioning contractors have earned NATE certification, the leading heating and cooling certification program.
Connor Air has fully stocked trucks for immediate maintenance & furnace repair in Burbank, CA. Connor Air Conditioning & Heating provides the best residential and commercial heating and air conditioning repair in Burbank. You can get repair service on all makes and models of central air conditioning and furnace repairs, no one can beat our affordable prices. At Connor Air we know that great customer service, expert HVAC repairs, professional HVAC system installations and your total satisfaction is what made our heating and cooling service what it is today.
Ductless Installation
Homeowners are selecting ductless mini split air conditioners over the traditional duct system. They offer versatile heating and cooling options ideal for home additions, renovations, or areas without space for traditional duct work.
Connor Air provides expert ductless mini split system installation in Burbank, CA. Serving the Burbank since 1976, we can help you find the ideal comfort solution for your home. We install Mitsubishi & Samsung mini splits.
Duct Cleaning in Burbank, CA
Indoor air quality is important, and clean ducts play a role in this. Duct cleaning can also help improve the efficiency of your system. You may be surprised to see what has accumulated over the years! We provide duct cleaning services because we believe in the total health of your home, and we also do everything we can to up the efficiency of your system and lower those utility bills. Contact us today for more information.
Duct Cleaning – Clean Duct Work
Pricing Can Range from $750.00 – $1,500.00
Commercial HVAC
Large office buildings require powerful, reliable HVAC systems to maintain proper climate control and to keep employees and tenants comfortable. From preventative maintenance to system replacement, Connor Air Conditioning & Heating can handle your commercial HVAC in Burbank, CA. Connor Air specializes in commercial heating and AC units, offering repairs, maintenance, and other services to keep your business running efficiently.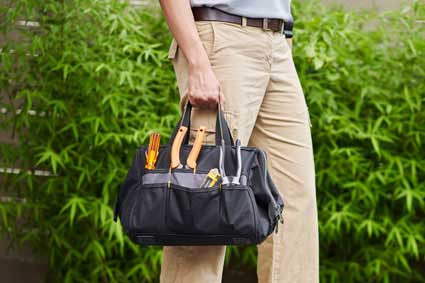 air conditioning & heating
in Burbank, CA