Air Conditioning & Heating in La Puente, CA
Connor Air Conditioning & Heating is a local HVAC contractor specializing in both residential & commercial systems. Our technicians have the knowledge and experience required to quickly diagnose any residential or commercial HVAC problem. In addition to maintenance and repair, we also specialize in turnkey installations for new construction and retrofit requirements. Ask us about mini split installation.
Air Conditioning Service
Unless you are situated right on the coast, a reliable and efficient cooling system is a requirement for our Southern California summer season. Whether cooling a large office building, restaurant kitchen, or a residential home, air conditioning is something that just cannot fail. A central cooling system must run as efficiently as possible to avoid incurring high Southern California Edison bills. As your trusted local La Puente AC Contractor, we are experts at the fine details of cooling maintenance, repair and installation. There is no problem that we cannot quickly assess, and take care of in a timely matter, and in the way it should be done.
Air Conditioning Repair
AC repair is not a pleasant topic when your system is down in the middle of August. However we will ease the pain of a cooling system break down with fast, timely repair work to get you back up and running as soon as possible. Our years of HVAC experience mean we'll perform air conditioning repair work for you the right way, and in the most cost effective manner.
AC Installation
Many things go into the installation of a cooling system. Proper system design is crucial to avoid losing substantial amounts of money in lost efficiency due to improper sizing, poor ducting, overlooked component matching – and the list goes on. We will protect your residential or commercial investment by installing the perfect system for your specific requirements. There is no such thing as a cookie cutter AC installation. This is highly technical work that should be performed by a contractor with experience.
Heating Service
Though our Southern California climate doesn't put the demand on a heating system like living in Chicago would, you still want your furnace or heat pump running optimally to keep the Edison bills reasonable, and to stay warm when the desert nights are crisp and cold. We are experts at keeping your heating system running optimally for efficient, reliable performance. We service any manufacturer make and model of a furnace, heat pump or boiler!
Furnace Installation
The latest heating systems offer greater energy efficiency and the chance to save money from monthly heating bills. We ca provide you with a free estimate so you can choose from the latest Trane heating systems available today and enjoy expert advice and guidance on each system's energy efficiency rating, output, reliability, warranty and features.
Furnace Repair
If a heating system experiences neglect, or is simply just getting a little old, you can run into the need for repair. We are a NATE certified contractor with the experience needed to properly diagnose the true problem in a heating system failure, and perform fast, quality repair to get your system functional.
Mini Split Installation in La Puente, CA
Mini splits can help you use the minimum amount of energy needed to maintain your desired indoor temperature. Ductless solutions and short-run ducted systems deliver cooled and heated air directly to the rooms they serve, without the need for noisy fans.
Get an estimate for dustless mini split installation in La Puente.
Duct Cleaning in  La Puente, CA
Indoor air quality is important, and clean ducts play a role in this. Duct cleaning can also help improve the efficiency of your system. You may be surprised to see what has accumulated over the years! We provide duct cleaning services because we believe in the total health of your home, and we also do everything we can to up the efficiency of your system and lower those utility bills. Contact us today for more information.
Duct Cleaning – Clean Duct Work
Pricing Can Range from $750.00 – $1,500.00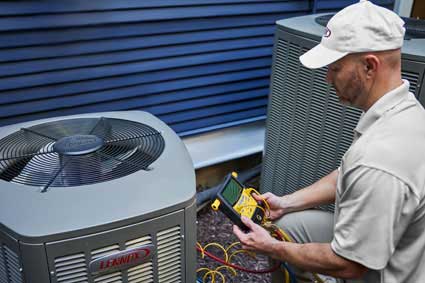 air conditioning & heating
in La Puente, CA