Air Conditioning Installation in Pasadena, CA
Offering quality and efficient air conditioning systems, Connor Air provides air conditioning installation in Pasadena, CA with a high quality AC unit based on the correct specifications. The AC will be installed by NATE certified technicians with competitive pricing.
We understand homeowners are looking for top quality at the best price, that is why Connor Air will provide you with the highest quality, most efficient air conditioning equipment with the best installation in the industry.
We also have your extras that you maybe looking for such as air cleaners, humidifiers, air filters, maintenance agreements and any other HVAC services you may need.
AC Installation Services
We offer a wide range of AC installation services to meet the needs of our Pasadena customers. These include:
Central AC Installation
Experience Cool Comfort throughout Your Home with Central AC Installation by Connor Air Conditioning & Heating in Montebello, CA. Trust our expert team to install a new central AC unit that provides efficient and effective cooling for your entire house. We offer top-quality installation services, including the renowned Lennox air conditioners, known for their innovation, reliability, and energy efficiency. Choose us for a seamless installation process and enjoy the ultimate cooling experience in your home. Contact Connor Air Conditioning & Heating today for superior central AC installation services.
Ductless AC Installation
For a more energy-efficient cooling option in Montebello, CA, consider our professional ductless AC installation services. We can install a ductless AC unit that cools specific rooms or areas of your home, providing flexible and efficient cooling. Contact us today to explore this cooling solution for your home.
We install Mitsubishi & Samsung mini splits.
High-Efficiency AC Installation
Our high-efficiency AC units are designed to save you money on your energy bills while still providing effective cooling.
Benefits of Installing a New AC Unit in Pasadena, CA
There are many benefits to installing a new AC unit in your Pasadena home. Some of these include:
Air Conditioner Experts
We are fully-licensed and insured for all your air conditioning needs in Pasadena and you can be sure the technician that answers your call will be a fully-qualified, air conditioner expert.
When it comes to getting the job done right, you can depend on Connor Air.
Carmen M. - Pasadena, CA
I tend to often be disappointed by current work ethics, and worker's lack of thoroughness and professionalism. However, today I was very impressed by Connor's employee Ramon. He worked very hard and patiently explained what he did and what he thought could be near future issues with my unit. He worked so hard, was very professional, and dealing with him was very pleasant and easy. I was so pleased that I had to send this feedback.
These days it's hard to find people like Ramon and I just wanted to share that.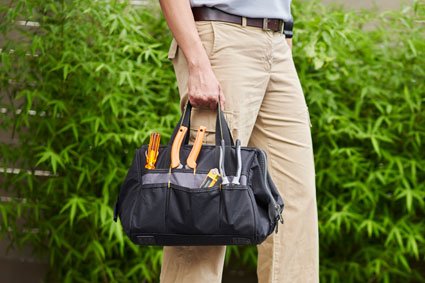 For air conditioning installation in Pasadena