Air Conditioning Repair in Pasadena, CA
We repair all brands of air conditioning systems for residential and commercial customers in the Pasadena area. You'll have the peace of mind knowing that our NATE certified technicians have years of air conditioning repair and service experience in the field.
We are a fully licensed and bonded company in the State of California and for consideration and protection, fully insured. Classifications include C-20 warm air heating and air conditioning and C-38 refrigeration.
Pasadena Air Conditioning Replacement
When repairing your air conditioner Conner Air uses only the finest parts for replacement. Our philosophy is that using inferior equipment and material cost us and our customer time and money.
100% Comfort Guaranteed
One year on repair or maintenance services. We guarantee that you'll be comfortable every step of the way, or we'll refund your money.
Routine cleaning and maintenance decrease energy costs
Routine cleaning and maintenance decrease energy costs as clean equipment runs more efficiently, needs less repairs and saves you money! Safety inspection ensures that all components are working properly and safely and saves money in the long run.
We Take Pride in a Job Well Done.
We want to make sure that you get all the comfort you pay for! Being in business since 1976 says that we have been doing something right all these years. Any concerns after the job you may have, Connor Air will be right here to answer any questions and will be at your home promptly to address your concern. We are here to take care of you.
Brandon H. - Pasadena, CA
I had our 30 year old HVAC system (including ductwork, etc...) replaced by Connor. Even though they focus on Lennox, they installed a single stage 4 ton Trane system for me because the condenser is next to a bedroom and I needed it to be as quiet as possible.
The entire process was really smooth from the estimate to the installation. They had the best written estimate format that was really clear and complete (included permits, etc... in the price). They used R8 ductwork and replaced the refrigerant line... things that were extra with other installers. They were also very competitive price-wise for this tier of manufacturer (Trane/Lennox/Carrier). We still have the HERS testing and the city inspection left, so I will update the review when that is done.
John (installer) and Ramon did a great job and helped keep my family safe during the installation.
Thank you Jarred, John, Ramon, and Connor Air!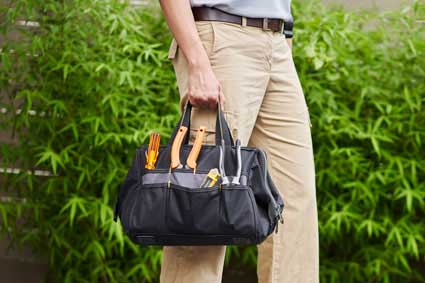 Air Conditioning Repair
in Pasadena, CA