Mitsubishi Diamond Contractor
A Mitsubishi Electric Diamond™ Contractor status means you can count on the highest levels of professionalism in the HVAC industry and unsurpassed technical expertise. All Diamond Contractors receive extensive training and ongoing instruction at a Mitsubishi Electric approved training center. Education takes place at every level of service from new product sales to follow-up customer care.
Connor Air Conditioning & Heating has completed factory training in multiple areas including applications and service for the Mitsubishi product. This accreditation means Connor Air Conditioning & Heating can offer you the highest level of professional service. Service that Mitsubishi is proud to recognize with Diamond Contractor classification. Diamond Contractors are extensively trained by Mitsubishi Electric to correctly size and install every ductless system. When you work with a Diamond Contractor, there's no guesswork involved. All the work is performed according to strict industry guidelines and conforms to Mitsubishi Electric's high standards of excellence.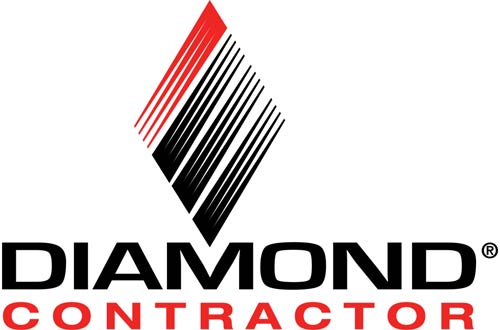 The Mitsubishi Electric Diamond™ Contractor Advantage
Certified training and expertise
Your Mitsubishi Electric Diamond Contractor is an independent dealer in your community that has reached the highest level of accreditation from Mitsubishi Electric Cooling & Heating. Factory trained in the Mr. Slim product, your dealer has invested the time to develop personalized, hands-on expertise in sales, installation and service at one of Mitsubishi Electric's approved training centers. So, when you work with a Diamond Contractor, you can be sure that you're getting the most professional, sure-handed installation and maintenance – the most reliable environmental comfort available from a Mitsubishi Electric Cooling & Heating system. What's more, you can be sure that your dealer is staying up-to-date on the technology as it evolves. And that should make you feel very comfortable, indeed.
Diamond Contractor Warranty Program
Mitsubishi Electric heat pumps and ductless air conditioners come with a seven year limited warranty on the compressor and all parts. This exclusive care protection plan from MitsubishiACDealers.com gives you extra peace of mind. And when it's time for preventive maintenance, your Diamond Contractor knows exactly how to keep your system in good repair.
For a trusted, local Southern California Mitsubishi Diamond Contractor, call us today at (626) 286-3157.