Air Conditioning & Heating in Los Angeles, CA
Residential & Commercial HVAC

When you need quality heating & air conditioning in the Los Angeles area call Connor Air Conditioning & Heating. We are licensed and NATE certified to provide you with the best HVAC services. We've been providing HVAC service to the Los Angeles area since 1976.
We service any manufacturer make and model of a furnace, heat pump or air conditioner! Get a free estimate for  air conditioning & heating installation in Los Angeles. We also offer estimates for ductless installation. Connor Air also provides air duct leakage testing & duct cleaning.
Premier Heating Solutions in Los Angeles
Connor Air Conditioning & Heating is the trusted name for comprehensive heating services in Los Angeles. Their team of seasoned technicians excels in both heating system repairs and installations, ensuring homes remain comfortable year-round. From minor adjustments to significant overhauls, Connor Air Conditioning & Heating brings a wealth of expertise to every project, proficiently handling repairs for heating systems of all makes and models. Their unwavering dedication to precision and efficiency is evident in every custom-tailored solution, addressing each client's unique requirements.
Expert Furnace Installations for Enduring Comfort
For those in search of quality furnace installation services in Los Angeles, Connor Air Conditioning & Heating offers a specialized approach. As authorized installers of Lennox heating systems, they provide access to a premium selection of high-quality, energy-efficient furnaces. The installation process is executed with precision and expertise, ensuring optimal performance and longevity. Clients can rely on Connor Air Conditioning & Heating to assess their specific heating needs and recommend the most suitable Lennox system, delivering a seamless and efficient installation experience that guarantees years of reliable warmth.
Swift and Dependable Furnace Repairs
When it comes to furnace repair in Los Angeles, residents rely on Connor Air Conditioning & Heating for prompt and effective service. The company understands the urgency of a malfunctioning furnace, especially during the cooler months. Their skilled technicians swiftly diagnose issues and carry out necessary repairs, promptly restoring warmth to homes. With a comprehensive grasp of various furnace models, Connor Air Conditioning & Heating ensures transparency and integrity in their service, providing clients with clear information throughout the repair process.
Air Conditioning Service
Unless you are situated right on the coast, a reliable and efficient cooling system is a requirement for our Southern California summer season. Whether cooling a large office building, restaurant kitchen, or a residential home, air conditioning is something that just cannot fail. A central cooling system must run as efficiently as possible to avoid incurring high Southern California Edison bills. As your trusted local Los Angeles AC Contractor, we are experts at the fine details of cooling maintenance, repair and installation. There is no problem that we cannot quickly assess, and take care of in a timely matter, and in the way it should be done.
Air Conditioning Repair in Los Angeles, CA
AC repair is not a pleasant topic when your system is down in the middle of August. However we will ease the pain of a cooling system break down with fast, timely repair work to get you back up and running as soon as possible. Our years of HVAC experience mean we'll perform air conditioning repair work for you the right way, and in the most cost effective manner.
Air Conditioning Installation
Are you in need of professional air conditioning installation in Los Angeles? You've come to the right place! Our team of skilled and experienced technicians is committed to delivering excellent installation services tailored to your specific needs. We understand the importance of efficient and effective cooling systems, and we use the latest techniques and state-of-the-art equipment to install a top-quality AC system that will keep you comfortable all year round. Our attention to detail and dedication to providing exceptional customer service are at the heart of everything we do. Get in touch with us today to schedule an appointment and experience the best air conditioning installation in Los Angeles!
Heat Pump Services
At Connor Air Conditioning & Heating, we are committed to providing our customers in Los Angeles with top-quality heat pump services. Whether you need heat pump repair, installation, or maintenance, our team of skilled technicians has the knowledge and expertise to handle all of your needs.
Heat Pump Repair
Connor Air Conditioning & Heating is a trusted provider of heat pump repair in Los Angeles. If you're experiencing issues with your heat pump, our team of experienced technicians can help diagnose and fix the problem. From faulty thermostats to broken fan motors, we have the knowledge and expertise to get your heat pump working again. We offer fast, reliable repair services that will keep your home comfortable all year round. Don't let a malfunctioning heat pump leave you feeling uncomfortable – contact Connor Air Conditioning & Heating for reliable and efficient heat pump repair in Los Angeles.
Heat Pump Installation in LA
If you're in need of a new heat pump for your home in Los Angeles, Connor Air Conditioning & Heating can help. We offer professional heat pump installation services that will ensure your home stays comfortable all year round. Our skilled technicians will work with you to determine the best heat pump for your needs and budget, and we'll install it with precision and care. We only use the highest quality materials and equipment to ensure that your new heat pump is installed to the highest standards. Trust Connor Air Conditioning & Heating for expert heat pump installation in Los Angeles.
Heat Pump Maintenance
Regular maintenance is key to ensuring that your heat pump operates efficiently and effectively. At Connor Air Conditioning & Heating, we offer comprehensive heat pump maintenance services that will keep your system running smoothly year after year. Our maintenance services include cleaning, inspection, and tune-up services that will identify and address any issues before they become major problems. Regular maintenance can also help extend the lifespan of your heat pump, saving you money in the long run. Contact Connor Air Conditioning & Heating today to schedule your heat pump maintenance appointment in Los Angeles.
Duct Cleaning in  Los Angeles, CA
Duct cleaning keeps you system free of dust & allergens that can be spread through your house. It also keeps your HVAC system running more efficiently.
Professional duct cleaning involves using specialized equipment, such as high-powered vacuums and brushes, to remove the contaminants from the ducts and other components. The cleaning process is carried out by trained professionals to ensure that the HVAC system is not damaged and that the cleaning is effective.
It's important to note that not all HVAC systems require duct cleaning, and it's not necessary to clean the ducts every year. The frequency of duct cleaning depends on various factors, such as the type of HVAC system, the age of the system, and the level of contamination in the ducts. Call Connor to determine whether duct cleaning is necessary for your system.
Ductless Mini Split Installation
When we install a new ductless mini split system in Los Angeles, CA. We make every effort to minimize disruption to your home or your daily routine. Our qualified technicians show up in clean uniforms, use drop cloths, and wear shoe covers to protect floors. We provide ductless air conditioning installation for a Mitsubishi & Samsung. Because these systems are installed as individual units, there's no need to install duct work. If you have an existing forced air system, and your air ducts are in poor condition, ductless mini splits may be a good option for you if you don't want to replace or seal the ducts. With a ductless mini split, you get an energy efficient way to heat and cool your home, and it also provides zone control. We can help you select how many units to install and where. We also install thermostats that are designed to work with a variety of ductless heat pump models.
Ductless Heating & Cooling Los Angeles
Get reliable heating and cooling without the duct work with a ductless heating and cooling system. Ductless mini split systems give you the ability to adapt your home to fit your ever-changing needs, transforming from one up to eight rooms at a time into living spaces offering the ultimate in comfort and energy efficiency.
Los Angeles Ductless Mini Split Replacement
If you are wondering whether it would be better to fix your old ductless mini split system or install a brand new one, give us a call. We will be happy to discuss it with you and give you a recommendation based on your particular situation. We install a variety of ductless mini split models that feature the latest in energy efficient technology. Connor Air will be there from the start to help you choose the ductless system that matches your needs.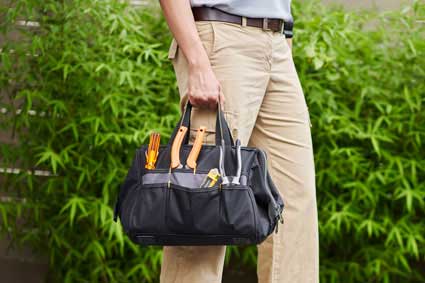 air conditioning & heating
in Los Angeles, CA