Air Conditioning & Heating in Monterey Park, CA
Monterey Park is part of a cluster of cities in the west San Gabriel Valley with a climate that is typical of a Southern California inland valley – with summer temperatures tending to be in the high 70's, and winter temperatures tending to be in the 50's.
At Connor Air, we offer a full range of heating and air conditioning services in Monterey Park , CA. From installation of new equipment to heating and air conditioning repairs, we do it all. Our commitment is to provide honest, professional and affordable service on every job – big or small, residential or commercial.
Our primary goal at Connor Air in Monterey Park is to keep your home comfortable YEAR ROUND. We also offer you peace of mind, ensuring that your HVAC equipment operates safely and efficiently. We help you save money on your fuel bills, and we help deliver relief to those with allergies and other concerns about the quality of the air they breathe.
Air Conditioning Repair
For your air conditioning repairs, enlist the skilled technicians at Connor Air Conditioning & Heating. Our experts understand the importance of accurate air conditioning service, and we pledge to offer reliable maintenance and repair work on every job. We're available for AC repair in Monterey Park, CA. To set up a service visit, contact us today.
Mini Split Installation
Whether you have a single uncomfortable room, you're renovating your entire house, or you're building a home from scratch, we have a comfort system that fits your unique needs. Because our systems focus on individual living spaces rather than treating every room the same, it's more customizable & more energy efficient.
Heating Services
If your heating system is not warming your home like it used to or has stopped working altogether, Connor Air can help. We understand how inconvenient and uncomfortable issues with your heater can be. Our technicians have experience fixing all furnaces, heat pumps and heating systems. If your furnace cannot be repaired, we can help you find a replacement.
Duct Cleaning
Duct cleaning keeps you system free of dust & allergens that can be spread through your house. It also keeps your HVAC system running more efficiently. Call us at (626) 286-3157 to find out more!
Duct Cleaning – Clean Duct Work
Pricing Can Range from $750.00 – $1,500.00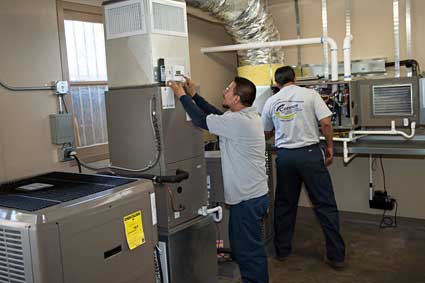 Heating & air conditioning Services
in
Monterey Park, CA