Air Conditioning & Heating in South Pasadena, CA
HVAC maintenance, repair and installation for Residential & Commercial
South Pasadena HVAC contractor, Connor Air, is ready to meet all of your needs for air conditioning, heating & ductless mini split repair, maintenance, service and installation for your home or business in South Pasadena, CA.
Heating Services
Connor Air provides complete heating services in South Pasadena, and our specialized HVAC technicians will keep your heating & air conditioning systems in peak condition. We repair and service all makes and models of indoor comfort equipment, including furnaces, heat pumps and air conditioners. Call (626) 286-3157 now for further information or to set up an appointment!
Remember that your indoor comfort system is just like a car – neglect will lead to decreased performance, reliability and even shortened system life. Our scheduled HVAC maintenance program will keep your system running like it was designed to, saving you on monthly utility bills and keeping you comfortable all year long!
If you have any indoor comfort control questions, please call us at (626) 286-3157 or visit our Contact Page for additional information. Thank you for your interest in Connor Air, a South Pasadena HVAC contractor dedicated to your indoor comfort!
Furnace Installation
When it's time for a new heating system, call us for advice on the best system to install. We sell and recommend a large variety of top of the line furnaces to meet all of our customer's needs.
If you are in need of a furnace replacement or installation, will give you a free estimate. This allows you to know how much it will cost, and then you can budget accordingly. Ask us about our financing options!
Air Conditioning Service
Whether you need emergency HVAC service or routine service and maintenance on your furnace or air conditioning unit, new system installation or replacement of your air conditioning and heating system, our licensed and highly trained HVAC service technicians can handle the most complex repairs, and provide with you recommendations for regular system maintenance. If you're looking for a South Pasadena A/C contractor or South Pasadena heating contractor with the experience and knowledge to install, service or repair your heating and cooling equipment, then call us now for a FREE ESTIMATE!
Mini Split Installation in South Pasadena
We design, install and maintain mini split heat pumps your home or office. We feature ductless systems from Mitsubishi & Samsung. Their quiet and powerful mini split systems have three main components: an indoor unit, outdoor unit, and remote controller. Installation is as simple as mounting the indoor and outdoor units, connecting the refrigerant lines, and making a few electrical connections.
Contact us today for more information about cooling your home with a ductless mini split.
South Pasadena Duct Cleaning
Our technicians at Connor Air are expert duct cleaners who will have your system looking and functioning like new! Duct cleaning is the cleaning of various heating and cooling system components of forced air systems, including the supply and return air ducts and registers, grilles and diffusers, heat exchangers heating and cooling coils, etc. If not properly maintained, these components may become contaminated with particles of dust, pollen, mold or other debris. Some of these contaminants may cause allergic reactions or other symptoms in people if they are exposed to them.
Duct Cleaning – Clean Duct Work
Pricing Can Range from $750.00 – $1,500.00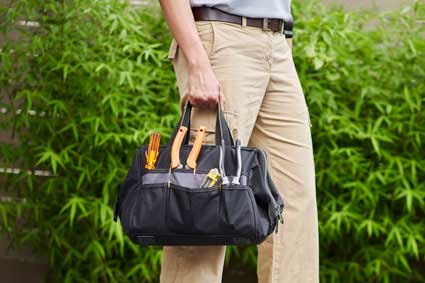 Heating & air conditioning in South Pasadena, CA