Air Conditioning & Heating in Hacienda Heights, CA
Connor Air Conditioning & Heating is a local California AC contractor specialized in both residential and commercial services in Hacienda Heights, CA. Our technicians are best of breed with the knowledge and experience required to quickly diagnose any residential or commercial HVAC problem. In addition to maintenance and repair, we also specialize in turnkey installations for new construction and retrofit requirements.
Heating Service
You want your furnace or heat pump running optimally to keep the energy bills reasonable, and to stay warm when the desert nights are crisp and cold. We are experts at keeping your heating system running optimally for efficient, reliable performance. We service any manufacturer make and model of a furnace, heat pump or boiler!
Furnace Installation in Hacienda Heights, CA
Whether you're upgrading to a more efficient heating system or building a new home from scratch, we offer a variety of furnace and heat pump brands to meet the capacity, efficiency rating or price you need. Our new systems are so much more efficient that they pay for themselves with energy savings in just a short time.
When you are selecting the right furnace or heat pump, we help you consider the size and age of your home, the number of rooms, the local climate, utility costs and the number of heating days in the season, incentive rebate programs and any environmental concerns. Let Connor Air Conditioning & Heating help you make the right decision regarding the best heating unit for your home.
Furnace Repair
If a heating system experiences neglect, or is simply just getting a little old, you can run into the need for repair. We are a NATE certified contractor with the experience needed to properly diagnose the true problem in a heating system failure, and perform fast, quality repair to get your system functional.
Air Conditioning Service
Air conditioning services come in all shapes, sizes and costs. Every AC installation, repair-replace scenario is unique to the system and the homeowner. How expensive does an air conditioner repair need to be before it's worth upgrading to a new system? The long-term utility bill savings of purchasing a higher efficiency air condition system may outweigh the price of a series of costly repairs. Call us about our air conditioning services in Hacienda Heights, CA.
Air Conditioning Repair
AC repair is not a pleasant topic when your system is down in the middle of August. However we will ease the pain of a cooling system break down with fast, timely repair work to get you back up and running as soon as possible. Our years of HVAC experience mean we'll perform air conditioning repair work for you the right way, and in the most cost effective manner.
AC Installation
Many things go into the installation of a cooling system. Proper system design is crucial to avoid losing substantial amounts of money in lost efficiency due to improper sizing, poor ducting, overlooked component matching – and the list goes on. We will protect your residential or commercial investment by installing the perfect system for your specific requirements. There is no such thing as a cookie cutter AC installation. This is highly technical work that should be performed by a contractor with experience.
Ductless Mini Split Installation in Hacienda Heights, CA
For the best in mini-split ductless air conditioning systems and service in Hacienda Heights, CA, you can rely on expert advice, great value and professional installations you receive from Connor Air.
When it comes to ductless technologies a proper installation is important to ensure reliable and efficient air conditioning. If you're thinking about adding a ductless mini-split system to your home in Hacienda Heights, CA contact Connor Air. We'd be happy to guide you through the process so you can make the right choice.
We install Mitsubishi Electric & Samsung ductless split systems.
Duct Cleaning in  Hacienda Heights, CA
Indoor air quality is important, and clean ducts play a role in this. Duct cleaning can also help improve the efficiency of your system. You may be surprised to see what has accumulated over the years! We provide duct cleaning services because we believe in the total health of your home, and we also do everything we can to up the efficiency of your system and lower those utility bills. Contact us today for more information.
Duct Cleaning – Clean Duct Work
Pricing Can Range from $750.00 – $1,500.00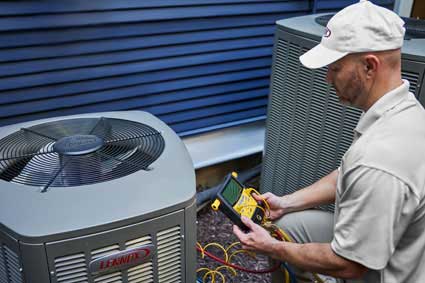 air conditioning & heating
in Hacienda Heights, CA