Air Conditioning Services in Pasadena, CA
Seasonal air conditioning services can save you in energy bills and ensure cooling all summer. Get in touch with our air conditioning service pros and get your service call booked today!
AC Repair in Pasadena, CA
For the best in cooling repair service in Pasadena, CA call Connor Air. We offer competitive prices along with excellent products.
We repair all brands and types of systems from heat pumps and air conditioning systems to commercial equipment. Our trained expert technicians know how to diagnose and recommend the best solution for your home! We're mindful of the fact that you want comfort for you and your family but need to make the right decision for your home. By offering air conditioning repair in Pasadena on all types of air conditioners, we're sure we can find the solution for your particular AC system!
Air Conditioning Installation &  Replacement
Our team can help you find the perfect new air conditioning system to install in your home. By collecting information about the size and needs of your home and family, we can find an air conditioning system that fits all of your needs. Many new air conditioning systems can perform at a much higher level of efficiency than older systems. In some cases, the higher efficiency air conditioning systems can end up being the same price as the less efficiency air conditioning systems after your energy savings! Get in touch with the team at Connor Air to have a full, comprehensive review of your home and air conditioning needs.
NATE Certified HVAC Repair & Service for Pasadena
Why should you trust Connor Air for all of your HVAC needs? Our NATE certified technicians have the know how and the tools to make sure that every heating system or air conditioning system that we touch has received the best possible service that any company could provide. Our staff has been highly trained to understand the HVAC needs of homeowners when it comes to safety, reliability, comfort and efficiency. We aim to remove the stress in your HVAC repairs in Pasadena and replace that anxiety with confidence that the company you've called will get the job done right for you and your family!
Bill F. - Arcadia, CA
This is an extraordinary company! Our 25 year old AC gave out and I met with and then carefully analyzed proposals from 5 local firms. What was surprising to me is that once you dig through the details, you will find that everyone is proposing different terms (new copper piping vs. re-use existing pipes, different duct size, different number of vents, etc. etc.) When all factors were considered, I believe Connor had the most favorable terms (not the lowest price, again because terms differ). Jarred Connor is a true professional...he listened well during his visit, offered thoughtful recommendations, answered dozens of questions as I approached the decision, and then stayed involved through the installation. The installation crew was outstanding! They came the day they said, finished when they said, and cleaned up each day. The AC inspectors who tested the system after installation said Connor is "first rate" (head and shoulders above most of the other firms). We added on a whole house fan which Connor also installed, and we're using that even more than the AC which adds to the cost effectiveness of our HVAC system. My highest recommendation! Bill Fairbanks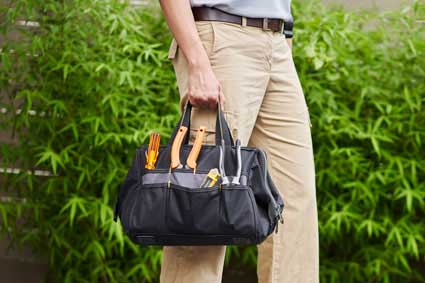 Air Conditioning Services
in Pasadena, CA