Air Conditioning & Heating in La Crescenta, CA
The climate of La Crescenta is typical of a Southern California inland valley, with mild winters and hot summers. During the summer, temperatures tend to be in the high 70's, and during the winter temperatures tend to be in the 50's.
Expert Heating Solutions in La Crescenta
In the heart of La Crescenta, CA, Connor Air Conditioning & Heating stands as the premier choice for all-encompassing heating services. Their team of seasoned technicians excels in both heating system repairs and installations, ensuring homes remain cozy, come rain or shine. From minor adjustments to major overhauls, Connor Air Conditioning & Heating brings a wealth of expertise to the table, deftly managing repairs for heating systems of all makes and models. Their dedication to precision and efficacy shines through in every tailored solution, addressing each client's distinctive requirements.
Swift and Reliable Furnace Repairs
When it comes to furnace repair in La Crescenta, Connor Air Conditioning & Heating is the name to trust for swift and effective service. Recognizing the urgency of a malfunctioning furnace, their adept technicians swiftly pinpoint issues and carry out necessary repairs, swiftly reinstating warmth to homes. With a comprehensive grasp of various furnace models, Connor Air Conditioning & Heating ensures transparency and honesty in their service, ensuring clients are kept informed throughout the repair process.
Seamless Furnace Installations for Lasting Warmth
For those seeking  furnace installation services in La Crescenta, Connor Air Conditioning & Heating offers an unparalleled approach. As authorized installers of Lennox heating systems, they grant access to a premium range of high-quality, energy-efficient furnaces. The installation process is executed with exactitude and expertise, guaranteeing peak performance and longevity. Clients can place their confidence in Connor Air Conditioning & Heating to assess their specific heating needs and recommend the most fitting Lennox system, delivering a seamless and efficient installation experience that assures years of reliable warmth.
Air Conditioning
When the summer months heat up in La Crescenta, you need a reliable and efficient air conditioner keeping you cool. Connor Air is committed to making sure your air conditioning system is always working safely and efficiently. And when the time comes, we'll also help you find a new air conditioning system that fits your needs and budget.
AC Repair
You won't be left in the heat when you chose Connor Air Conditioning & Heating for air conditioning repair in La Crescenta, CA. Connor Air will quickly diagnose the problem and have your air conditioning system running again. We'll always arrange the most convenient time for you.
Regardless of what type of air conditioning problem you have, Connor Air Conditioning & Heating will get it fixed right, and fast.
Air Conditioning Installation
We cannot stress the importance of a quality AC installation enough. You can drop a large amount of money on top-of-the-line air conditioning equipment, but if the installation is not performed correctly, you could lose thousands of dollars in lost efficiency, equipment problems, or even unit replacement! Don't make that mistake. Have your AC installation in La Crescenta, CA done by the pros.
Mini Split Installation
Mini splits can help you use the minimum amount of energy needed to maintain your desired indoor temperature. Ductless solutions and short-run ducted systems deliver cooled and heated air directly to the rooms they serve, without the need for noisy fans. We install Mitsubishi Electric & Samsung mini splits.
Duct Cleaning in  La Crescenta, CA
Indoor air quality is important, and clean ducts play a role in this. Duct cleaning can also help improve the efficiency of your system. You may be surprised to see what has accumulated over the years! We provide duct cleaning services because we believe in the total health of your home, and we also do everything we can to up the efficiency of your system and lower those utility bills. Contact us today for more information.
Duct Cleaning – Clean Duct Work
Pricing Can Range from $750.00 – $1,500.00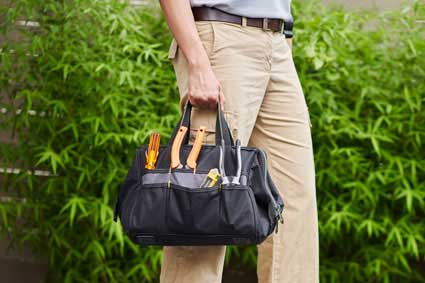 Heating & air conditioning Services
in La Crescenta, CA