Los Angeles & the San Gabriel Valley
Why Duct Cleaning?
A clean system promotes a healthy living environment, improves the efficiency of your heating & cooling system and can lower operating costs. Did you know that indoor air pollution can be up to 10 times worse than outdoors? Dirty ducts and equipment only adds to the problem with trapped dust, dirt, lint, pollen, molds, pet dander and much more! Regular mechanical maintenance & filter changes sure help, however, overtime build-up still occurs inside your system. Even with regular maintenance, ducting should be cleaned every 3-5 years, depending on your particular environmental condition and hours of use. You may be surprised to see what has accumulated over the years.
When was the last time you had your ducts cleaned?
Heating, ventilation, and air conditioning (HVAC) systems have been shown to act as a collection source for a variety of contaminants that have the potential to affect health, such as mold, fungi, bacteria, pollen, dust, dander and other pollutants- What you can't see can hurt you. Research indicates that people spend approximately 90% of their time indoors. So, the risks to human health may be greater due to exposure to air pollution indoors than outdoors. The removal of such contaminants from the HVAC system should be considered as one component in an overall plan to improve indoor air quality.
Some of the things that may lead a homeowner to consider to more frequent cleaning include: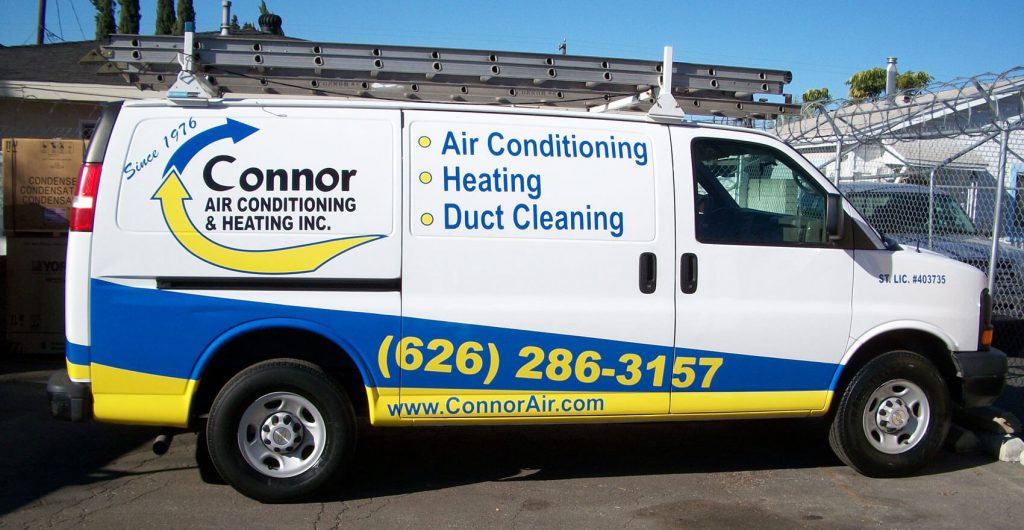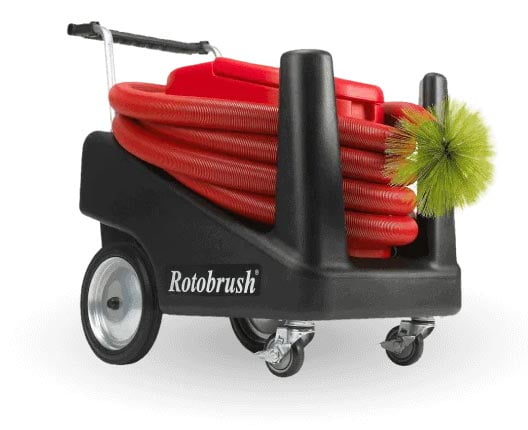 We use the Rotobrush aiR+ Cleaning System
How can contaminants be removed from your air duct system? Our professionals have combined their proven techniques with the video assisted Rotobrush aiR+ air duct cleaning system. Every air duct will be assisted with our video camera to make sure that all contaminants and debris are being thoroughly cleaned. The video camera also checks for loose or damaged ducting, water damage, mold, deceased rodents, and more. We want to make sure that your air duct cleaning is being properly cleaned, inspected, and or fixed the correct way.
Some air duct cleaning machines only suck/ vacuum your air ducts. The Rotobrush aiR+ cleaning system method is the only one available that brushes and vacuums at the point of contact. If you were to vacuum your carpet you would make sure that the brushes on the vacuum are spinning for better pick-up and cleaning. Without the vacuum brushes spinning not all debris would be removed from your carpet. The point of contact from the vacuum brushes spinning into the carpet will always pick up more debris, this works the same for air duct cleaning. Direct contact with brushes and suction removes more of your duct's contaminants and debris for overall cleaning. We have every size brush for all your different sized air ducts.
When we clean your air ducts we just don't clean your supply air ducts that go into your bedrooms and family room, we clean the main supply as well. Some companies do not clean or cannot reach into your main supply duct that connects to your system. Without cleaning your main duct, re-contamination will re-occur. Make sure you get your air ducts cleaned fully and truly.
Professional True System Air Duct Cleaning includes:
All air ducts, returns, cooling coils (indoor-outdoor), drain pan, registers/grills, air plenum, blower assembly, heat exchanger, air filter & or air cleaner, and video inspection (Everyone's cleaning options may be different depending on their condition). In actuality, the entire HVAC system should be cleaned, so beware of "whole house special" air duct cleaning companies that may fool you with low cost gimmicks. They do an inadequate job of cleaning and only clean parts of your ducts, not your entire system. Get your ducts fully and truly cleaned with the Rotobrush aiR+ system. Professional True System Air Duct Cleaning from Connor Air is just a phone call away!
Our Air Systems Cleaning Specialists has been thoroughly trained, tested and certified with the Rotobrush aiR+ cleaning System.