Air Conditioning & Heating in Glendale, CA
At Connor Air Conditioning & Heating, we make it a part of our every day practice to ensure that our customers are completely satisfied with the air conditioning, heating and indoor air quality services that we provide in Glendale, CA. We are an HVAC contractor who listens to your unique requirements, and has the experience required to recommend the best solution for your needs. Our top of the line heating and cooling products are not only reliable but highly efficient, giving you the indoor comfort control you deserve at an affordable price. We also install ductless mini splits.
Heating Services
When it comes to dependable heating solutions in Glendale, Connor Air Conditioning & Heating is the trusted choice. With a solid reputation in the community, Connor Air is known for its expertise in handling a wide range of heating systems. Their team of seasoned technicians is well-equipped to handle repairs and installations for all makes and models of heating equipment. Whether it's a minor repair or a complete system overhaul, Connor Air has the experience and knowledge to ensure your heating needs are met with precision.
Furnace Installation in Glendale
For quality furnace installation services in Glendale, Connor Air Conditioning & Heating is the go-to company. Specializing in Lennox heating systems, they offer high-caliber products known for their efficiency and reliability. The installation team at Connor Air is highly experienced, guaranteeing a seamless setup of your new Lennox furnace for peak performance. Whether you're upgrading an existing system or embarking on a new furnace installation, Connor Air ensures a professional and hassle-free experience, leaving you with a cozy and well-heated home in Glendale.
Furnace Repair
If you find yourself in need of furnace repair in Glendale, look no further than Connor Air Conditioning & Heating. Their highly trained technicians have the expertise to diagnose and address various furnace issues efficiently. With a deep understanding of different furnace models, you can trust that Connor Air is well-prepared to restore your heating system to optimal performance, ensuring a warm and comfortable home environment in Glendale.
Air Conditioning Service
When the summer sun heats up in Glendale, you need a reliable and efficient air conditioner keeping you cool.
If your air conditioner stops working or isn't keeping your home cool, call us.  We provide air conditioning repair in Glendale, CA that will have your home cool again.
If you need a cooling system, we install air conditioners, heat pumps & ductless that have high SEER ratings for more efficient cooling and lower monthly utility bills.
Heat Pump Installation in Glendale
Looking for reliable heat pump installation in Glendale? Look no further than Connor Air. As a trusted HVAC company, we specialize in professional heat pump installations, catering to residents of Glendale and surrounding areas. Our team of experienced technicians has the expertise to install Lennox heat pumps, renowned for their exceptional performance and energy efficiency. When you choose Connor Air for your heat pump installation needs, you can trust that your system will be installed with precision and care, ensuring optimal functionality and long-term reliability. Experience the comfort and efficiency of a professionally installed Lennox heat pump by contacting Connor Air in Glendale today.
Heat Pump Repair
If you're facing issues with your heat pump in Glendale, Connor Air is here to provide reliable heat pump repair services. Our skilled technicians, serving Glendale and nearby locations, are well-versed in diagnosing and repairing heat pumps of all makes and models. Whether your heat pump is not cooling or heating effectively, making strange noises, or experiencing any other problem, our experts will quickly identify the issue and provide effective repair solutions. At Connor Air, we understand the importance of a properly functioning heat pump for maintaining comfort and energy efficiency. Trust us to get your heat pump back in shape and restore optimal performance. Contact Connor Air in Glendale for expert heat pump repair services today.
Ductless Mini Split Installation in Glendale, CA
There's nothing like the convenience of a ductless mini-split heat pump. Heat pumps are capable of switching between heating and cooling functions. No duct work is necessary so, you don't need to factor in the cost of duct work. Ductless mini splits are one of the most efficient types of systems on the market. Whether you're switching from central AC and a furnace or if you're installing an HVAC system for a new home, ductless systems are a fine choice.
We install Mitsubishi Electric & Samsung ductless mini splits.
Duct Cleaning in  Glendale, CA
The HVAC technicians at Connor Air Conditioning & Heating provides expert air duct cleaning in Glendale who will have your system looking and functioning like new! Duct cleaning refers to the cleaning of various heating and cooling system components of forced air systems, including the supply and return air ducts and registers, grilles and diffusers, heat exchangers heating and cooling coils, etc. If not properly maintained, these components may become contaminated with particles of dust, pollen, mold or other debris. Some of these contaminants may cause allergic reactions or other symptoms in people if they are exposed to them.
Duct Cleaning – Clean Duct Work
Pricing Can Range from $750.00 – $1,500.00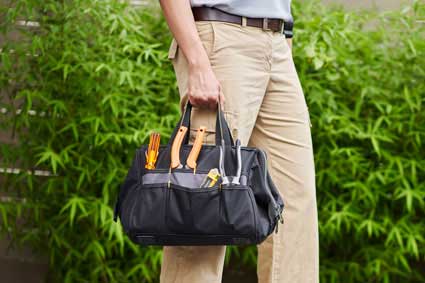 air conditioning & heating
in Glendale, CA