Air Conditioning & Heating in Glendale, CA
At Connor Air Conditioning & Heating, we make it a part of our every day practice to ensure that our customers are completely satisfied with the air conditioning, heating and indoor air quality services that we provide in Glendale, CA. We are an HVAC contractor who listens to your unique requirements, and has the experience required to recommend the best solution for your needs. Our top of the line heating and cooling products are not only reliable but highly efficient, giving you the indoor comfort control you deserve at an affordable price. We also install ductless mini splits.
Heating Service
When our nights turn cold, it is not the time to have your furnace acting up! Connor Air Conditioning & Heating is here to ensure you stay warm during the winter months. Our HVAC technicians are able to service and repair any brand of furnace, and if you are looking for a new furnace installation, our selection of heating units offer some of the highest efficiency ratings in the industry!
Air Conditioning Service
When the summer sun heats up in Glendale, you need a reliable and efficient air conditioner keeping you cool.
If your air conditioner stops working or isn't keeping your home cool, call us.  We provide air conditioning repair in Glendale, CA that will have your home cool again.
If you need a cooling system, we install air conditioners, heat pumps & ductless that have high SEER ratings for more efficient cooling and lower monthly utility bills.
Ductless Mini Split Installation in Glendale, CA
There's nothing like the convenience of a ductless mini-split heat pump. Heat pumps are capable of switching between heating and cooling functions. No duct work is necessary so, you don't need to factor in the cost of duct work. Ductless mini splits are one of the most efficient types of systems on the market. Whether you're switching from central AC and a furnace or if you're installing an HVAC system for a new home, ductless systems are a fine choice.
We install Mitsubishi Electric & Samsung ductless mini splits.
Duct Cleaning in  Glendale, CA
The HVAC technicians at Connor Air Conditioning & Heating are expert duct cleaners in Glendale who will have your system looking and functioning like new! Duct cleaning refers to the cleaning of various heating and cooling system components of forced air systems, including the supply and return air ducts and registers, grilles and diffusers, heat exchangers heating and cooling coils, etc. If not properly maintained, these components may become contaminated with particles of dust, pollen, mold or other debris. Some of these contaminants may cause allergic reactions or other symptoms in people if they are exposed to them.
Duct Cleaning – Clean Duct Work
Pricing Can Range from $750.00 – $1,500.00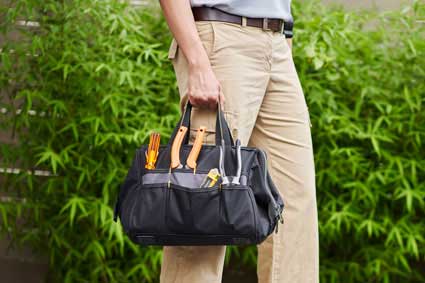 air conditioning & heating
in Glendale, CA