Air Conditioning & Heating in Montebello, CA
Part of the San Gabriel Valley, Montebello is located eight miles east of downtown Los Angeles, with a climate that is typical of a Southern California inland valley – with summer temperatures tending to be in the high 70's, and winter temperatures tending to be in the 50's.
Air Conditioning Service
Specializing in residential and commercial air conditioner repair, we are committed to keeping our Montebello clients' homes cool. Air conditioner repair is one of the best, most cost-effective ways to stay cool in the summer and keep your system running at full capacity. No job is too big or small, and we deliver 100% customer satisfaction on every project.
Heating
High efficiency heating and cooling is important for everyone living in Montebello, CA. Whether you're interested in saving money or caring for the environment, you don't want to be wasting energy. Ensuring your home is properly sealed and insulated is the first step, but you also need an energy-efficient heating source. Connor Air's industry experience and affiliation with leading heating & cooling manufacturers means we have the perfect product for your unique indoor comfort control requirements. We install, service, and repair all makes and models in Montebello, CA.
Montebello Furnace Repair
Connor Air offers fast response times when you need your furnace repaired. Our extensive experience allows us to repair any make and model of equipment, and to accurately identify a problem, protecting your time and money.
Furnace Installation in Montebello, CA
Your furnace installation needs to be done professionally – that's why you should call us first for your free estimate. Financing is available.
Ductless Mini Split Installation
Ductless heating and cooling systems feature advanced technologies that allows you to enjoy more precise comfort and healthier air in one room or your whole home – while saving on your energy bills and contributing to a greener planet.
Duct Cleaning
Duct cleaning keeps you system free of dust & allergens that can be spread through your house. It also keeps your HVAC system running more efficiently. Call us at (626) 286-3157 to find out more!
Duct Cleaning – Clean Duct Work
Pricing Can Range from $750.00 – $1,500.00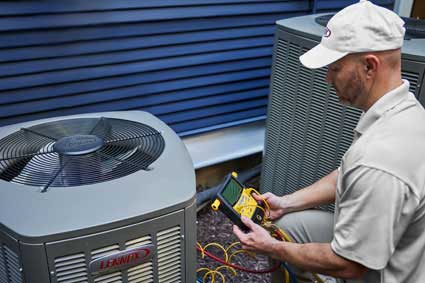 air conditioning & heating
in Montebello, CA