Air Conditioning Service in Burbank, CA
A reliable air conditioner and matching components is a requirement when our summer days heat up. Cooling efficiency is also key to keep those Southern California Edison bills at a manageable amount. Connor is a trusted Burbank air conditioning repair & installation company that has been in the business of efficient and reliable cooling solutions since 1976!
Our extensive experience in the air conditioning industry makes us an authority on modern air conditioners, heat pumps, air handlers, thermostats and indoor air quality components. We provide perfectly designed solutions for each customer need. As a NATE certified contractor our commitment to quality and service is unwavering.
Don't wait! Whether you need maintenance or ac repair on an existing system, or are interesting in a new cooling installation, trust the leading Burbank air conditioning repair & service contractor and you will not be disappointed!
Air Conditioner Repair in Burbank, CA
AC repair isn't a fun thought because it means inconvenience and money. In fact, repair in relation to anything is typically not good. We understand this, and use our fast service and extensive knowledge to perform your AC repair quickly on only the equipment that really has the problem.
Air Conditioning Services
Providing industry best cooling solutions means we start with a foundation of equipment that is reliable, efficient and innovative. The manufacturers we align ourselves with are industry leaders that deliver the products we demand for our customers.
Ductless Mini Split Installation in Burbank, CA
When we install a new ductless mini split system for you, our air conditioning technicians make every effort to minimize disruption to your home or your daily routine. Our qualified technicians show up in clean uniforms, use drop cloths, and wear shoe covers to protect floors. We provide installations for a variety of ductless mini splits. Because these systems are installed as individual units, there's no need to install duct work. If you have an existing forced air system, and your air ducts are in poor condition, ductless mini splits may be a good option for you if you don't want to replace or seal the ducts. With a ductless mini split, you get an energy efficient way to heat and cool your home, and it also provides zone control. We can help you select how many units to install and where. We also install thermostats that are designed to work with a variety of ductless heat pump models.
Seasonal Maintenance
Your AC system needs seasonal maintenance to stay efficient during our hot summer months. Maintenance not only helps a system run efficiently, but helps protect it against premature problems. We have affordable maintenance plans to give you the peace of mind that your investment is protected. Heating Repairs
We appreciate your interest in AC service from a leading Burbank air conditioning company. We are serious about providing our customers with the finest solutions, and we know that once you experience Connor Air, you'll never look anywhere else! Call us today at (626) 286-3157.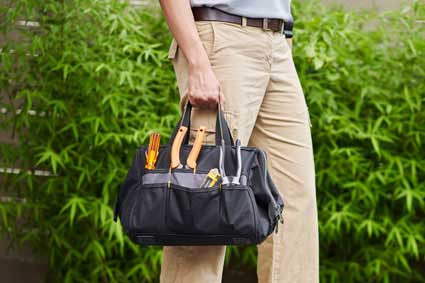 Air conditioning Services
in Burbank, CA