Commercial HVAC in Burbank, CA
Connor Air Conditioning & Heating offers a wide selection of service for all commercial HVAC air conditioning & heating  systems in Burbank, CA. From preventive maintenance programs to full HVAC system installations to air conditioning service and repairs.
Skilled Technicians There When You Need Them
Our NATE certified fully licensed technicians are ready to help in all your commercial HVAC needs. We service all makes and models of air conditioning units, so you can be assured we can get the job done.
We understand that you have many choices when it comes to your commercial air conditioning, heating, & HVAC needs, which is why Connor Air Conditioning & Heating is committed to providing your business with the best service possible.
Commercial HVAC Services
If your business needs of new design, installation, upgrades, seasonal maintenance, or prompt repair, contact Connor Air Conditioning & Heating. Dedicated to customer service, we are dedicated to job performance with high standards and unmatched pricing.Our trucks are stocked with state-of-the-art technology and a comprehensive inventory. Most repairs can be resolved right away.
Edmond S. - Pasadena, CA
After seeking bids for the installation of our mini-split HVAC, Connor Air & Heating was awarded the job. We clearly made the right choice, both on price and efficiency of installation. Furthermore, when we encountered some obstacles with our condo HOA, Connor graciously worked with our delays and held firm on the price, even though six months had passed and some price increases should have come into effect. When the installation date came, we expected that the household would be disrupted for a week but the installers were fast, courteous, and our system was up and running in two days. This system has been an amazing improvement over our window A/Cs and ancient gravity furnace. Jarred, Mary, and staff are cheerful, informed, and prompt. All in, we made the very best choice going with Connor.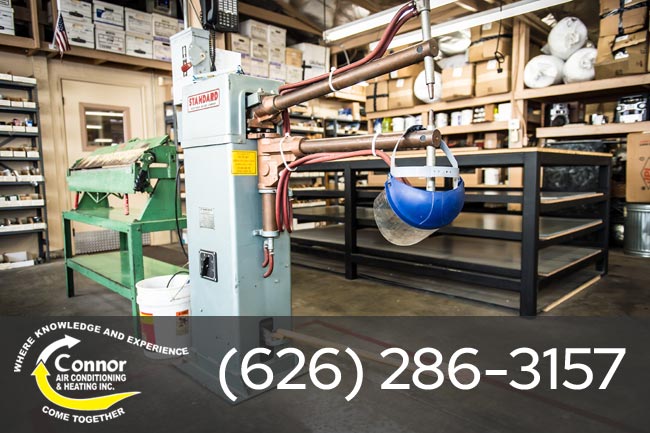 Commercial Heating & air conditioning in Burbank, CA