Air Conditioning Service in Altadena, CA
Your local air conditioning company in Altadena, CA Connor Air, will provide you with the highest quality service at a price that you can afford. Connor Air has NATE certified professionals that can quickly fix, repair or replace your air conditioning system. Connor Air has been servicing air conditioners in Altadena since 1976.
If you need a simple repair we can handle it. If you need a complete system for you home we can handle it, or if you just want your current system inspected we can handle it for all of your HVAC needs call us! We install Mitsubishi & Samsung ductless air conditioners.
Our personal service and expert craftsmanship set us apart as a trusted, reliable source for all your HVAC needs.
Air Conditioning Installation in Altadena, CA
We offer free estimates for AC installation in Altadena performed by our experienced, knowledgeable technicians. Our uniformed experts come out to your home, condo, apartment or mobile home to survey your existing air conditioning equipment and gather information. This will help them determine what size air conditioning system your space requires and whether any preliminary work may need to be done, such as ductwork repair. After assessing your needs, your budget and the logistics of your home and equipment, we will recommend the most cost-effective and efficient system that meets your requirements.
We also perform installations for new home construction and remodels in Altadena. We can even modernize your current HVAC system. So call Connor Air today for all your HVAC sales and installation needs. We accept cash and credit cards, and we have access to manufacturer financing.
Elizabeth M. - Altadena, CA
Air Conditioning Installation
We had a very old and inefficient a/c unit. We asked around and looked on internet review sites for A/C company recommendations and found that Connor Air had quite a good reputation and I liked the fact that they were a family owned business. We received 3 bids from 3 different recommended vendors and chose Connor Air. Working with Connor Air was easy. Jerrad was very professional when he came out to give the bid. He was thorough and we saw right away that he knew what he was doing. He checked and commented on various areas of our existing unit unlike the other vendors. Mary, the office manager, is very nice and we were set up in a timely manner for the install. The installers Tim, Matt, Cody and Chris were friendly and considerate. They installed in the time they quoted. It was quite a big job as they had to move the system from our basement to our attic and re-duct all. The new control system is very easy to use and we like the fact that we can control it from our phones! We would highly recommend working with Connor Air if you need new AC and/or heating. We qualified for a rebate and Jarrad handled everything for us!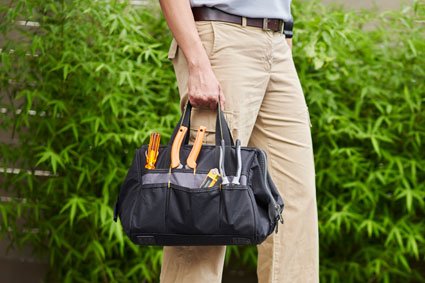 Air conditioning Services
in Altadena, CA