Ductless Air Conditioning Installation in Los Angeles, CA
Get all of the information your need about ductless air conditioning installations from Connor Air. We've been in the heating & cooling business since 1969. We have years of experience installing mini-splits.
The most common residential HVAC system is referred to as a split system. An air conditioner or heat pump sits outside the home, and the rest of the equipment is located inside and connected to a central ducting system that distributes conditioned air. Another common HVAC application is a packaged system that locates all equipment in a single footprint outside the home. Packaged systems also use ducting to distribute conditioned air. But what about homes, additions or office locations that don't have ducting installed?
Changing the Comfort Game
Normal split systems have ruled when it comes to home comfort, and they're still the most common type of system we install. We're a Lennox dealer, and our split and packaged solutions are simply second to none. But we've had a growing number of customers who need something different. Something unique. That's where our Los Angeles ductless air conditioning solutions come into play.
How Exactly Does a Ductless System Operate?
We refer to our ductless systems as "mini splits" because, like traditional split systems, an air conditioner or heat pump sits outside the home, and the rest of the equipment is located inside. Then what's the difference? A big difference is the ductless air handler. They are small and compact, designed to condition the air in a single room or area. The air handlers can be recessed in the ceiling or mounted on the wall, and they're extremely quiet and efficient. A cool feature? We can configure the ductless air conditioner or heat pump to power multiple indoor air handlers. This delivers room by room comfort control, all without the need for ducting! Call us at (626) 286-3157 to learn more about a ductless air conditioning installation in Los Angeles!
Marc E. - Altadena, CA
We are in the process of renovating our home. Doing a family room and bathroom addition. We never had heating in our home. We always use portable heaters. This is LA so it never really gets consistently freezing during winter. The city inspector required that we install heating. Jarred first came out for the consultation. He is the owner's son. He was very informative and patient. We ended up having two ductless mini splits installed. Cody, Tim and Matt came out to do the installation. They are all great guys who are very personable and professional. The units look good and their work is clean. We used to have window units for air conditioning. Not anymore! Our new mini splits are super quiet. Heating and AC work fast. Love the humidifier mode as well. Pricing is reasonable and well worth it. We are very satisfied and happy with Connor Air.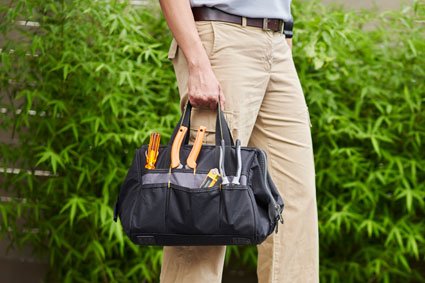 Ductless Air Conditioning Installation