Samsung Ductless Installation in Alhambra, CA
When people think of air conditioning, they usually think it's going to be expensive and require a lot of work. This is where ductless mini split air conditioners come in. They don't take a lot of time to be installed and the cost is less than central air conditioning. Ductless heat pumps can guarantee your house being controlled for your comfort without the stress and work of having to install ducts or an AC unit. With a ductless heat pump, your home will be cozy in any climate while reducing the cost of energy used.
If you've been considering efficient ways to heat & cool your Alhambra, CA home, you've probably come across the ductless heat pump. While it goes by many names, including a ductless system or ductless mini-split, a ductless heat pump is a cost & energy efficient way to keep your home or business comfortable.
Expanding your comfort zone.
"Zoning" is a method of dividing a home into independently controlled temperature zones for enhanced comfort and efficiency. Unlike a central system that may only have a single thermostat controlling the whole house, zoned systems give you greater control over different areas or zones. A multi-zone system uses multiple indoor units connected to a single outdoor unit to allow you to either heat or cool areas where you spend the most time differently than those you don't use as much. This saves energy and helps reduce energy costs, regardless of the time of year.
The Free Joint Multi (FJM) multi-zone residential and light commercial systems give your customers even more to love! With higher capacities, higher efficiency ratings, and five compatible indoor unit options, you're giving customers more ways to take control of their comfort.
Get a free estimate for a ductless mini split installation in Alhambra, CA from Connor Air Conditioning & Heating.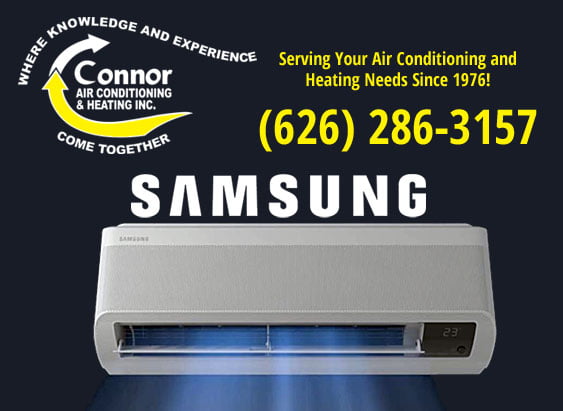 For ductless mini split installation in Alhambra, CA