Air Conditioning Services in Alhambra, CA
When you need air conditioning service in Alhambra, call Connor Air. We provide fast & affordable air conditioning services including repair, maintenance & installation.
AC Repair in Alhambra, CA
Nobody likes the sound of "repair needed" for anything, whether it is a car or heat pump. Take advantage of our  years of experience and in the event of an HVAC repair need, let us perform the repair accurately and quickly! Request AC Repair in Alhambra, CA.
Air Conditioning Installation
Securing top-rated equipment with the highest efficiency ratings is a waste of money if your air conditioning installation is not done correctly. We do it right from design & sizing to product matching & installation.
Air Conditioning Equipment
One reason an HVAC solution from Connor Air stands out is because it is built on the foundation of superior equipment. We align our business with manufacturers who pioneer heating and air conditioning systems.
Air Conditioning Maintenance
Your air conditioner depends on seasonal maintenance to run efficiently, and keep performing year after year. Neglect will mean higher utility bills, and the potential for expensive HVAC repair down the road. Let us help protect your investment!
Kevin D. - Alhambra, CA
So glad we decided to have Conner install our AC and furnace. Our house was built in 1938 and had no AC and two very old in-floor furnaces. We were basically starting from scratch (no ductwork or vents-- nothing) . We had three companies come out and give us bids. After Wayne from Conner left, we knew they would be a top contender. Conner's bid was in line with the other bids-- but after reviewing Trane products online and spending time with the owner, Wayne, we felt more than comfortable with our decision. The technicians that came to the house were professional, polite and made sure our hardwood floors and furnishings were always protected. The job was supposed to take six days, but only took 5. On the last day, Wayne returned to personally check on the house and see if we had any questions or concerns. We got so much more than a top-quality AC unit and furnace-- we got a company that stands behind what it says and what it sells. Couldn't be happier with our decision to go with Conner.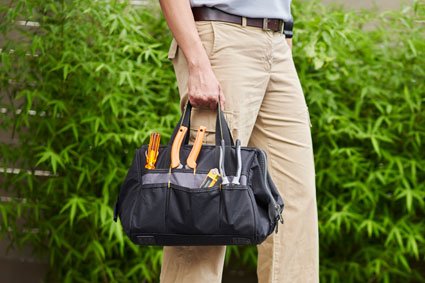 Air conditioning Services
in Alhambra, CA