Air Conditioning Repair in Claremont, CA
At Connor Air Conditioning & Heating, we understand how important a functional air conditioning system is for your comfort, especially during hot summer months in Claremont, CA. If your AC unit is experiencing issues or has stopped working altogether, our team of expert technicians is here to help. With years of experience in the industry, we specialize in providing reliable and efficient air conditioning repair services to residential and commercial customers.
Professional Repairs for All Makes and Models of Air Conditioning Systems
No matter the make or model of your air conditioning system, you can trust Connor Air Conditioning & Heating to handle the repair with expertise and precision. Our skilled technicians are trained to diagnose and repair a wide range of AC issues, including refrigerant leaks, compressor failures, electrical malfunctions, thermostat problems, and more. We use advanced diagnostic tools and techniques to identify the root cause of the problem and provide effective solutions that restore your AC system's functionality.
Prompt and Reliable Service for Your Air Conditioning Repair Needs
At Connor Air Conditioning & Heating, we take pride in our commitment to customer satisfaction. We prioritize prompt and reliable service, ensuring that your air conditioning repair needs are addressed in a timely manner. Our team arrives promptly at your location, equipped with the necessary tools and parts to handle most repairs on the spot. We understand the inconvenience of a malfunctioning AC system, which is why we strive to minimize downtime and restore comfort to your home or business as quickly as possible.
When you choose Connor Air Conditioning & Heating for your air conditioning repair needs in Claremont, CA, you can expect transparency, fair pricing, and honest recommendations. Our technicians will thoroughly explain the issue with your AC system, provide an upfront estimate for the repair, and only proceed with the necessary repairs with your approval. We believe in building long-term relationships with our customers based on trust and exceptional service.
Restore Comfort with Connor Air Repair Services in Claremont, CA
Don't let a malfunctioning air conditioning system disrupt your comfort. Contact Connor Air Conditioning & Heating today for reliable air conditioning repair services in Claremont, CA. Our experienced technicians are ready to diagnose and repair any issues with your AC unit, ensuring that you can enjoy a cool and comfortable indoor environment once again. Trust us to restore the performance and efficiency of your air conditioning system.
Air Conditioning Repair Services and Replacement
In the event that your air conditioner cannot be repaired, you can rely on Connor Air Conditioning & Heating to provide you with an estimate for a new system. We understand the importance of exploring all possible repair options before considering a replacement. Our dedicated team will exhaust all efforts to try and repair your air conditioner, ensuring that we explore every possible solution. However, if a replacement is necessary, we will provide you with a detailed estimate for an air conditioning installation  that meets your cooling needs and budget requirements. Rest assured, we will work closely with you to find the best solution for your home or business.
Victor H.
I called Connor Air & Heating after having a bad experience with another company, who couldn't fix the problem. Eric from Connor came out and over the next three hours diagnosed the problem, replaced the central heating circuit board and thermostat, both of which he had in his truck. Got everything to work....then the fuse on the circuit board started to trip because of excess heat. Turns out he realized I had too many vents closed which caused the unit to turn off. Amazing. Now several days later the heater is working like a charm. I would wholeheartedly recommend Connor Air Conditioning & Heating.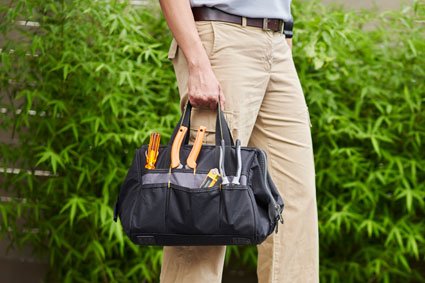 Air Conditioning Repair in Claremont, CA