Air Conditioning Installation in Claremont, CA
Connor Air makes air conditioning installation in Claremont easy!   We start with a comfort assessment of your home or business. We gather information about your property that can affect your home or office comfort & efficiency.  Then we present you with your comfort options.
Our team of trained NATE certified air conditioning experts will install your new cooling system to meet the exacting manufacturer specifications and our high standards of quality installation.
Air Conditioning Installation Financing
Connor Air Conditioning & Heating has partnered with Hearth so we can help you find financing options that best fit your needs.
Here is how Hearth works
Multiple financing options
We work with 13 lenders to find competitive personal loans and credit cards for your needs.
Simple pre-qualification
Our process takes less than 2 minutes and will not affect your credit score.
Personalized options
Hearth's lending partners can provide multiple options tailored to your needs.
Air Conditioning Services in Claremont
Connor Air Conditioning & Heating maintains, repairs, sells and installs high efficiency air conditioning systems. No matter what brand of AC you have, we can keep your AC system running and at peak performance for years to come.
Air Conditioning Products
Scott and Lydia L. - Claremont, CA
Connor Air just finished with our residential install and it is great! Super quiet and all of the work is super clean. The details that they pay attention to are like none other I know of . . . everything is neatly done, with small touches like critter screens and sealant on every place pipes go into the house, anti-vibration pads under the equipment, clear flue pipes that blend in with the others on the roof, etc. And they are all super nice and courteous guys, too!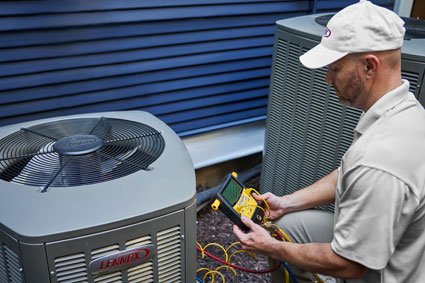 For air conditioning Installation
in Claremont, CA