Air Conditioning Installation in Claremont, CA
Connor Air simplifies air conditioning installation in Claremont, CA, making the process smooth and stress-free. We prioritize your comfort by conducting a thorough assessment of your home or business. Our experienced team gathers essential information about your property, considering factors that can impact both efficiency and overall comfort. Based on this assessment, we provide you with a range of customized comfort options, ensuring you have all the necessary information to make an informed decision.
Our team consists of trained experts who are NATE certified, guaranteeing top-notch installation services. We meticulously adhere to the manufacturer's specifications and uphold our own high standards of quality installation. By doing so, we ensure that your new cooling system is installed flawlessly, optimizing its efficiency and prolonging its lifespan. Our technicians are committed to providing exceptional service, delivering optimal results that meet and exceed your expectations.
At Connor Air, we recognize the significance of a well-installed air conditioning system in enhancing your comfort, energy efficiency, and overall satisfaction. We pride ourselves on offering outstanding installation services in Claremont and the surrounding areas. Whether you require a new air conditioner for your residential or commercial property, you can trust our expertise, professionalism, and dedication to providing the best possible cooling solutions. Take the first step towards reliable and efficient cooling year-round by scheduling your comfort assessment with us today. Let Connor Air help you achieve the perfect indoor climate in Claremont, CA.
Air Conditioning Installation Financing
Connor Air Conditioning & Heating has partnered with Hearth so we can help you find financing options that best fit your needs.
Here is how Hearth works
Multiple financing options
We work with 13 lenders to find competitive personal loans and credit cards for your needs.
Simple pre-qualification
Our process takes less than 2 minutes and will not affect your credit score.
Personalized options
Hearth's lending partners can provide multiple options tailored to your needs.
Air Conditioning Services in Claremont
Connor Air Conditioning & Heating maintains, repairs, sells and installs high efficiency air conditioning systems. No matter what brand of AC you have, we can keep your AC system running and at peak performance for years to come.
Air Conditioning Products
Scott and Lydia L. - Claremont, CA
Connor Air just finished with our residential install and it is great! Super quiet and all of the work is super clean. The details that they pay attention to are like none other I know of . . . everything is neatly done, with small touches like critter screens and sealant on every place pipes go into the house, anti-vibration pads under the equipment, clear flue pipes that blend in with the others on the roof, etc. And they are all super nice and courteous guys, too!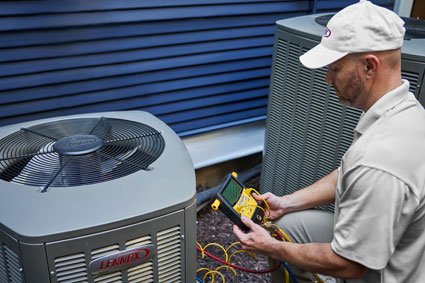 For air conditioning Installation
in Claremont, CA