Air Conditioning Service in Rosemead, CA
Get quality air conditioning services in Rosemead with Connor Air Conditioning & Heating. Our team is wholly dedicated to addressing your cooling requirements comprehensively. Whether you're seeking air conditioning repair, installation, maintenance, or mini split installation, trust Connor Air Conditioning & Heating to provide you with superior solutions. Experience year-round comfort and cooling efficiency with our esteemed services.
Air Conditioning Repair for All Makes & Models
Is your air conditioner struggling to keep you cool during those hot Rosemead summers? Our skilled technicians specialize in air conditioning repair for all makes and models. From malfunctioning thermostats to refrigerant leaks, we diagnose and fix issues promptly to restore your AC's optimal performance. Don't suffer in the heat – let us bring back the comfort to your home.
Air Conditioning Installation in Rosemead
When it's time for a new air conditioning system, look no further. Our team excels in seamless air conditioning installation services. We understand that every home has unique cooling needs, and we work closely with you to recommend the best system for your space. Our expert installation ensures efficient and reliable cooling for years to come.
Air Conditioning Maintenance
Regular maintenance is key to extending the lifespan and efficiency of your air conditioner. Our comprehensive air conditioning maintenance services in Rosemead include thorough inspections, cleaning, and tune-ups. We identify potential issues before they become major problems, helping you avoid costly repairs and ensuring consistent comfort.
Mini Split Installation
Experience personalized comfort with our mini split installation services. Mini split systems offer zoned cooling, allowing you to customize the temperature in different areas of your home. Our skilled technicians have the expertise to install these systems efficiently, providing you with energy-efficient cooling solutions.
Why Choose Our Air Conditioning Services?
Experienced and certified technicians
Prompt and reliable service
Tailored solutions for your cooling needs
Transparent pricing and upfront estimates
Commitment to customer satisfaction
When it comes to air conditioning services in Rosemead, we are your trusted partners. Whether you need air conditioning repair, installation, maintenance, or mini split installation, our team is ready to deliver exceptional solutions. Enjoy a comfortable and cool indoor environment by reaching out to us today for all your cooling needs.
Don't let the heat get the best of you – experience reliable and efficient air conditioning services with us. Contact Connor Air Conditioning & Heating to schedule an appointment or request more information.
Connor Air Conditioning & Heating has been providing air conditioning service in Rosemead, CA since 1976. Our knowledgeable NATE certified technicians are skilled at working on all types of air conditioning units, no matter how old. Experts in diagnostics, we'll quickly find the problem and provide AC repair. Our service trucks are stocked, complete with any service parts that we may need to repair the cooling problem.
If your air conditioning system cannot be repaired a we will provide you with all of the information you need to make the best choice for you and your family. Our technicians can install or replace an air conditioning system designed for your needs, with maximum efficiency, at a price you are comfortable with. Ask us about heat pumps & packaged AC systems.
Ductless Air Conditioning Installation
Ductless air conditioning systems, also known as mini-splits, are very popular these days. Using a ductless system, homeowners can better regulate the temperature for room to room, while reducing energy loss typical with inefficient duct work.
We can install zoning to allow you to control the comfort level for multiple rooms. Because these systems focus on individual living spaces rather than treating every room the same, it's more customizable, more energy efficient and easier to install.
Ductless Brands We Install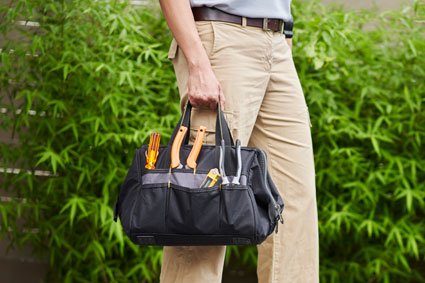 Air conditioning Service
in Rosemead, CA