Air Conditioning Repair in San Gabriel Valley, CA
No ones wants to call the plumber, and no one wants to call the HVAC guy to fix a broken air conditioning system. However, as your cooling system ages, or if maintenance was neglected, you might find yourself in need of AC repair. When this happens, Connor Air is here to save the day.
One thing you will notice about Connor Air is that we take your needs seriously. There is no such thing as a cookie cutter solution for our California customers. Each situation is unique, and we love that providing the perfect custom solution to meet the need. The attention we bring to each job, and the technical precision that is infused into each estimate, maintenance visit, repair and new AC installation, is what sets Connor Air apart from the rest.
San Gabriel Valley Commercial Air Conditioning Repair
Commercial systems share similarities with residential equipment, but commercial HVAC is no small task. Typically when commercial AC repair is needed, things are in an emergency state.
Connor Air is a NATE certified Southern California AC contractor who is equipped with the knowledge, tools and skill sets to get your commercial system back up and running reliably in as little time as possible. We understand what a failed chiller or ventilation system can do, and we're here to help you avoid further problems.
We take air conditioning repair seriously. For the best ac repair service in Southern California, call us today at (626) 286-3157. We look forward to serving you, and enhancing the levels of your indoor comfort control.
Michael F. - San Gabriel, CA
Got three quotes from other highly-rated companies and Connor Air was the lowest by a significant margin. Jared was courteous, respectful, and provided excellent service with results that exceeded my expectations.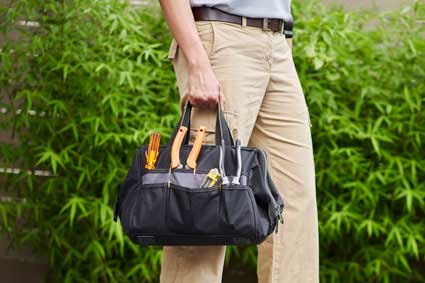 Air Conditioning Repair in San Gabriel Valley, CA