Air Conditioning Installation in the San Gabriel Valley, CA
Connor Air is a local, NATE certified air conditioning contractor serving the San Gabriel Valley. Our focus? Efficient cooling systems for our customers. This could mean a tune-up on an existing system, or a complete new air conditioning installation. Either way, we're the right place to call.
Modern air conditioning systems are much more advanced than they used to be. Besides high Seasonal Energy Efficiency Ratings (SEER), homeowners can now have variable speed fans that are whisper quiet, phenomenal indoor air purification systems, and advanced thermostats that even provide remote access to your HVAC system.
Installing a new cooling system is no easy task. We have the extensive experience required to do the job right. We can test your duct system, select the right matching components, and do proper sizing to deliver the high efficiency and comfort you should expect from a NATE certified contractor.
San Gabriel Valley Commercial Air Conditioning Installation
Commercial systems share similarities with residential equipment, but commercial cooling is another world of required technical knowledge – and we have that.
Connor Air is a NATE certified Southern California AC contractor equipped with the expertise and tools to handle any new commercial AC installation or retrofit job. We provide top-of-the-line chillers, ventilation systems and indoor air quality components. These combined with our design build and installation skills means you can sleep easy at night knowing your commercial installation was performed according to the highest industry standards.
Indoor Air Quality
You've probably heard indoor air quality mentioned before. It has become a popular buzz word in the HVAC industry. This however is not just a gimmick to sell you more equipment. Modern homes are sealed well to be energy efficient, which creates a tomb of stale air, bacteria, mold, toxins, pet dander and other air borne pollutants. This is not a good place to breath!
The good news is that indoor air quality products exist to filter, refresh and purify your indoor air. IAQ products are now mutually exclusive – to reap the overall rewards you should seriously consider each one. To learn more about IAQ and find out how ventilators, air cleaners, UV lamps and whole house humidifiers can help your home, visit our indoor air quality page.
Duct Cleaning
Indoor air quality is important, and clean ducts play a role in this. Duct cleaning can also help improve the efficiency of your system. You may be surprised to see what has accumulated over the years! We provide duct cleaning services because we believe in the total health of your home, and we also do everything we can to up the efficiency of your system and lower those utility bills. Contact us today for more information.
We take air conditioning seriously. For the finest HVAC service in Southern California, call us today at (626) 286-3157. We look forward to serving you, and enhancing the levels of your indoor comfort control.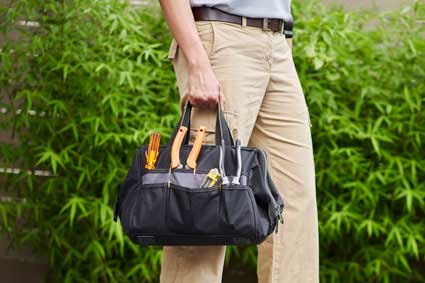 Air Conditioning Installation in the San Gabriel Valley, CA