Air Conditioning Installation in Temple City, CA
At Connor Air Conditioning & Heating, we provide top-quality air conditioning installation services in Temple City, CA, and the surrounding areas. Our team of experienced technicians is well-equipped to handle all types of air conditioning installations, whether it's a new installation or a replacement for an older unit.
We understand that each home has unique requirements and preferences, which is why we offer a wide range of air conditioning systems to choose from. Our technicians will work with you to understand your needs and recommend the most suitable air conditioning system for your home. We ensure that the installation is done with utmost care and attention to detail, ensuring that your new system runs smoothly and efficiently.
Our installation services are backed by a comprehensive warranty, giving you peace of mind that your investment is protected. We also offer ongoing maintenance and repair services to keep your air conditioning system in top shape and ensure it provides optimal performance for years to come.
If you're in need of air conditioning installation in Temple City, CA, or the surrounding areas, look no further than Connor Air Conditioning & Heating. Contact us today to schedule an appointment or to learn more about our services.
Lennox Air Conditioner Installation
Staying cool is a breeze when you rely on a Lennox air conditioner. Lennox goes beyond just HVAC; it represents a promise.
We firmly believe that the key to a healthy and comfortable home lies in the quality of the air we breathe. Since 1895, our unwavering dedication to achieving perfect air has driven every innovation we've made. Our premium, award-winning systems make the air cooler, warmer, drier, cleaner, and better. They are remarkably quiet and energy efficient.
Whether you require immediate repairs or want to prevent costly issues in the future, Connor Air Conditioning & Heating Inc is here to meet your needs. Our skilled service technicians have the necessary training and tools to get the job done right the first time.
Let Us Help You Find the Perfect Air Conditioner for Your Space
Contact us today to discover the unparalleled comfort and tranquility your space could have with a Lennox® cooling system. We will assist you in selecting the ideal model for your family and budget. Additionally, we offer expert air conditioning installation services.
5 Benefits of Upgrading Your Air Conditioner
Replacing your AC unit offers a range of advantages:
Reduced energy costs, especially when you choose an energy-efficient or ENERGY STAR® machine.
Enhanced comfort, particularly with systems equipped with Precise Comfort® technology that maintains your desired temperature.
Improved indoor air quality, particularly when paired with an air purification system.
Unmatched climate control both at home and on the go with a Lennox® smart thermostat.
Quieter operation compared to older units, especially when opting for a model with SilentComfort™ technology.
T V. - Temple City, CA
Jarred helped with the estimate. He executed his analysis and provided a fair quote. Through the process I didn't feel any salesmanship or pressure tactics, only an honest assessment.John was assisted by Francisco during the installation. Both men were professional and courteous. I could hear them speaking as they worked. John provided experienced guidance and Francisco responded with understanding. This was a great show of respectful professionalism.My new air handler/heat pump has been working great. The force of warm air coming through the vents is noticeably stronger and the warmth through my home is uniform. Best of all, I feel great knowing that my carbon footprint is much reduced as a result of this upgrade; no more gas furnace! Once summer heats up, I'll feel a renewed sense of pride being able to use the cooling side of the air handler for the first time, at what I anticipate to be at a much lower energy level. I look forward to a lower electricity bill. As a bonus, they even fixed my attic stepladder.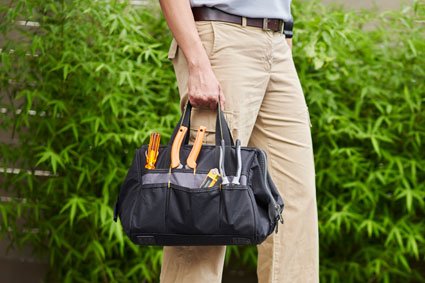 Air conditioning installation in Temple City