Air Conditioning Installation in Duarte
For all your air conditioning installation needs in Duarte, Connor Air Conditioning & Heating is your trusted choice. We bring you high-quality installation solutions designed to keep your indoor environment comfortable throughout the year. With extensive experience and a team of skilled experts, we specialize in the installation of Lennox air conditioners, heat pumps, as well as Samsung and Mitsubishi mini split systems.
Why Choose Connor Air Conditioning & Heating for Your Installation?
1. Expertise and Experience: Our team at Connor Air Conditioning & Heating boasts considerable experience, ensuring that each installation project is carried out with precision and skill. Our technicians are well-versed in a variety of HVAC systems, guaranteeing a smooth and efficient installation process.
2. Premium Brands: As authorized installers of Lennox air conditioners and heat pumps, we offer products known for their reliability and energy efficiency. Our installation services also cover mini split systems from respected brands like Samsung and Mitsubishi, recognized for their technological innovation and superior performance.
3. Tailored Solutions: We understand that every home has unique requirements. Our dedicated professionals work closely with you to evaluate your cooling needs and recommend a system that perfectly suits your space. We customize our installation services to ensure optimal performance and energy savings.
4. Professionalism: Our commitment to professionalism shines through in every aspect of our service. From clear communication to timely execution, we treat your property with respect and care throughout the installation process.
5. Energy-Efficient Solutions: At Connor Air Conditioning & Heating, we prioritize energy efficiency. Our team will guide you in selecting cooling systems that are environmentally friendly and cost-effective, helping you reduce energy consumption and utility expenses.
6. Customer Satisfaction: Your satisfaction is our ultimate goal. We take pride in our work and are dedicated to providing you with a hassle-free installation experience that results in a comfortable indoor environment.
Ready to Get Started? If you're ready to transform your indoor space into a cooler, more comfortable haven, reach out to Connor Air Conditioning & Heating today for all your air conditioning installation needs in Duarte. Our team is prepared to assist you in choosing the ideal system and ensuring a seamless installation process. Experience the difference of working with a reliable HVAC partner.
Alexandra T. - Glendale, CA
I obtained a quote from another company 1st that was way, way too high and reached out to Connor Air as they installed two systems for my parents who had a very positive experience with them. This is a big ticket item and it's so important to feel confident that you're getting what you need at the right price. The system Jarred recommended was 1/2 the cost of the first system quote, and a perfect fit for my space and needs. Scheduling and installation was super smooth and everyone I worked with was very pleasant.
Make sure you get the ball rolling early though so there is time for them to order your system as I did not realize there was a lead time on that.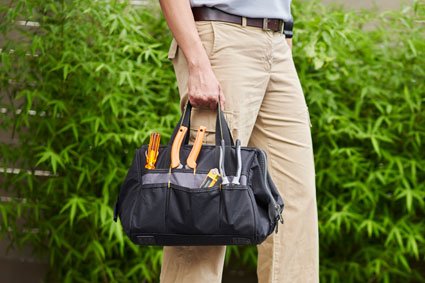 For air conditioning installation in Duarte