Furnace Installation in Arcadia, CA
Connor Air knows that every home's heating needs are unique. Our NATE certified furnace technicians start every job with a full heat loss calculation, also known as a load calculation, to determine exactly how much heating power your home needs. By taking insulation, layout and potential heat leaks into account, our trained heating experts complete the calculation and pick out a furnace sized to meet the home's heating needs exactly, and this proper sizing not only improves energy efficiency but also extends the lifespan of the furnace.
Professional Furnace Installation
Connor Air will take care of everything to make sure your new furnace installation is smooth and trouble free. We carry a complete line of energy efficient Trane heating systems featuring advanced technology to deliver comfort and impressive energy savings.
100% Comfort Guaranteed
Factory-backed warranty on new installations. One year on repair or maintenance services. We guarantee that you'll be comfortable every step of the way, or we'll refund your money.
We Take Pride in a Job Well Done.
We want to make sure that you get all the comfort you pay for! Being in business since 1976 says that we have been doing something right all these years. Any concerns after the job you may have, Connor Air will be right here to answer any questions and will be at your home promptly to address your concern. We are here to take care of you.
* Contact us for complete program eligibility, dates, details and restrictions. Special financing offers valid on qualifying equipment only.
Bill F. - Arcadia, CA
This is an extraordinary company! Our 25 year old AC gave out and I met with and then carefully analyzed proposals from 5 local firms. What was surprising to me is that once you dig through the details, you will find that everyone is proposing different terms (new copper piping vs. re-use existing pipes, different duct size, different number of vents, etc. etc.) When all factors were considered, I believe Connor had the most favorable terms (not the lowest price, again because terms differ).
Jarred Connor is a true professional...he listened well during his visit, offered thoughtful recommendations, answered dozens of questions as I approached the decision, and then stayed involved through the installation.
The installation crew was outstanding! They came the day they said, finished when they said, and cleaned up each day. The AC inspectors who tested the system after installation said Connor is "first rate" (head and shoulders above most of the other firms). We added on a whole house fan which Connor also installed, and we're using that even more than the AC which adds to the cost effectiveness of our HVAC system. My highest recommendation!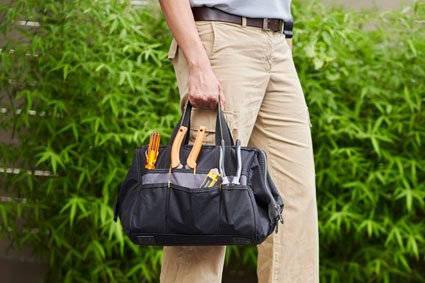 For Furnace Installation in Arcadia, CA