Air Conditioning Service in San Gabriel Valley, CA
Your cooling system not only keeps you comfortable, but it can make for a nice sized Southern California Edison bill if you are inland during the summer months. We are a local NATE certified AC contractor who specializes in helping our customers cut down on utility bills! We provide the finest air conditioning products and service for our residential customers.
One thing you will notice about Connor Air is that we take your needs seriously. There is no such thing as a cookie cutter solution in our book. Each customer has unique needs and a different situation, and we love that. The attention we bring to each job, and the technical precision that is infused into each estimate, maintenance visit, repair and new AC installation, is what sets Connor Air apart from the rest.
San Gabriel Valley Commercial Air Conditioning Service
The same expertise and care we bring to a home, we also bring to a commercial HVAC job. Our in-depth technical knowledge, years of experience, and industry credentials mean you will receive the best service the greater San Gabriel Valley has to offer.
From chillers and boilers to indoor air quality, we specialize not only in AC maintenance and repair, but turnkey new installations and retrofit/replacement. If you want an HVAC system with proper design build, and reliable manufacturing that will deliver years of efficient service, you should look no further than our commercial HVAC offerings!
Commercial Air Conditioning Design Service. We excel in our ability to not only deliver complete project plans for any building project, but deliver the estimate accurately and complete the build out within budget, and on time. Local contractors rely on Connor Air for our design build expertise for commercial air conditioning systems. We promise – you will not be disappointed.
Plan and Spec If you already have project plans, then we can take those and implement them to precise detail. We are NATE certified, and our project team will get the job done to spec and on time.
HVAC Maintenance Service After a beautifully executed installation, it is very important to have your commercial HVAC system under maintenance. Scheduled maintenance helps keep your new system running efficiently and reliably. We offer a full range of service contracts to fit your needs precisely.
As you can see, we take air conditioning systems seriously. Whether you need a new chiller for your building, or high efficiency cooling system for your home, Connor Air is definitely the right choice. Call us today at (626) 286-3157. We look forward to serving you, and enhancing the levels of your indoor comfort control.
Le Ann T. - San Gabriel, CA
Connor Air was recommended to me by a family member. They were happy with their service and so was I. Everyone I spoke to or met from the start to the end of the job were all very professional. They arrived on time and completed the installation as scheduled.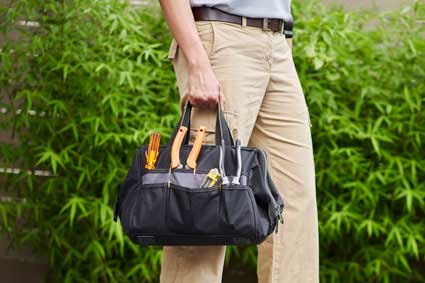 Air Conditioning Service in San Gabriel Valley, CA