Air Conditioning Service in Arcadia, CA
In the summer you want to keep your air conditioner working properly but when you need to call for AC repairs, you'll have peace of mind knowing that you're calling an expert that will get the job done right.
When it comes time to install a new air conditioner in your Arcadia home, the first step is to select a model that will meet the specific demands of your family and home. It should be the right size, be energy efficient, and the cost should match your budget. Connor Air Conditioning & Heating can help you find the right air conditioning unit for your home & budget.
We are your air conditioning repair, installation,  cleaning & maintenance service for all types of air conditioners in Arcadia. Our AC repair vans are fully stocked with air conditioning repair parts and our NATE factory trained air conditioning technicians and installation teams will repair, service and install your homes central air conditioning system right the first time.
AC Tune-up
As warmer weather approaches, it's a good idea to tune up your Arcadia home's air conditioner or heat pump. AC system tune-ups can help customers save energy by ensuring their air conditioning systems are functioning at the optimal level.
Our team of NATE certified technicians are well trained and experienced in troubleshooting, repairing, maintaining, and installing any residential or commercial heating and air systems.
Connor Air Conditioning has been servicing Arcadia businesses & residents since 1976, responding quickly and effectively whenever cooling systems encounter problems.
Bill F. - Arcadia, CA
This is an extraordinary company! Our 25 year old AC gave out and I met with and then carefully analyzed proposals from 5 local firms. What was surprising to me is that once you dig through the details, you will find that everyone is proposing different terms (new copper piping vs. re-use existing pipes, different duct size, different number of vents, etc. etc.) When all factors were considered, I believe Connor had the most favorable terms (not the lowest price, again because terms differ). Jarred Connor is a true professional...he listened well during his visit, offered thoughtful recommendations, answered dozens of questions as I approached the decision, and then stayed involved through the installation. The installation crew was outstanding! They came the day they said, finished when they said, and cleaned up each day. The AC inspectors who tested the system after installation said Connor is "first rate" (head and shoulders above most of the other firms). We added on a whole house fan which Connor also installed, and we're using that even more than the AC which adds to the cost effectiveness of our HVAC system. My highest recommendation! Bill Fairbanks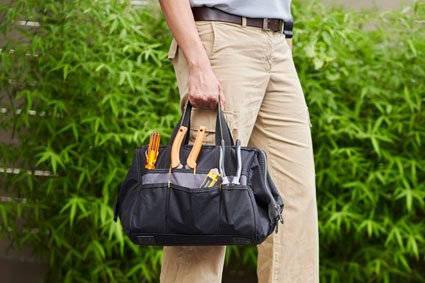 Air conditioning Services
in Arcadia, CA