Air Conditioning Installation in Covina, CA
Let's say you purchase the most efficient & best rated air conditioner. If your air conditioning installation in Covina, CA is not handled correctly, you could be wasting your money. Not only could your AC have a shorter life and create higher energy bills – but it's expensive to fix a bad install.
Connor Air has the credentials & knowledge for AC installation the right way. We start with the best air conditioners in the business, and combine that with our years of experience. The result is a reliable, efficient indoor comfort system that is perfect for your unique requirements.
When you trust your money and home comfort to Connor Air Conditioning & Heating you will not be disappointed.  Our number one goal is customer satisfaction. Read our reviews. Get a free estimate for air conditioning installation in Covina, CA.
Dale R. - West Covina, CA
Connor Air and Heating stands head and shoulders above their competition. Prior to signing an agreement I got several estimates from competitors. Connor made everything easy to understand and provided the most for the least amount of money. They rebuilt the whole HVAC system from the ground up. No one else was to provide as much as Conner did and others in some cases were several thousand dollars more. Jarred also let me know what rebates were available and provided me with the necessary forms to process the rebates. I received a top quality Lennox unit that was properly professionally installed. The experts will tell you that the proper installation is the most important thing. I am confident that I got the most value for my money by choosing Conner Air and you will be too if you choose Connor.
Connor Air Conditioning & Heating has partnered with Hearth so we can help you find financing options that best fit your needs.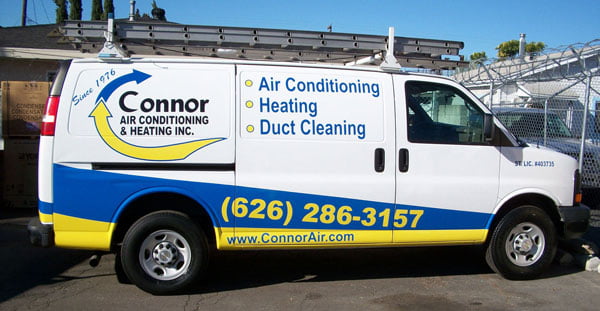 For air conditioning installation in Covina